Childcare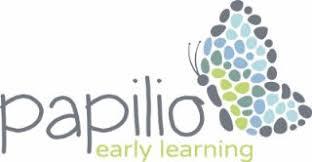 Papilio Early Learning Spring Hill offer occasional care should parents need assistance while attending the Congress. Please contact the centre should you require further information regarding costs or to make a booking.
About the centre
As the Latin word for butterfly, 'Papilio' is symbolic of transformation and growth, and representative of our belief that every child is beautifully unique.
It is our mission to inspire your child to spread their wings through a journey of self-discovery, supporting them to be the best they can be - now, and laying the foundations for a successful future of lifelong learning.
Papilio centres promote a child-driven approach to early learning that fosters individuality. Our experienced and dedicated educators are responsive to each child's unique interests and talents and tailor our learning programs and environment to encourage these magic developmental moments.
We genuinely want to see your child succeed and will go above and beyond as we empower them to realise their full potential. At Papilio, you can be confident your child will receive the highest quality early years education, delivered by a team of passionate professionals, using a variety of stimulating extracurricular activities and learning resources.

Papilio Early Learning Spring Hill
Ground Floor, Oxygen Building
170 Leichhardt Street
Spring Hill QLD 4000
Ph: 07 3839 4700
Email: springhill@papilio.com.au