Destination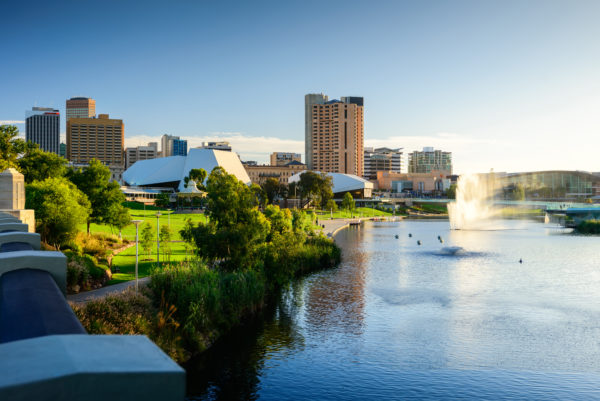 Discover Adelaide and South Australia
Area: 984,377 square kilometres
Adelaide population: 1 203 200 in September 2010
State population: 1 647 800 in September 2010
Coastline: 4800 kilometers (with 100 islands)
Adelaide combines exceptional food and wine with art, shopping, culture and fantastic weather. Adelaide has had a resurgence in the past few years with a vibrant small bar scene reinvigorating the city's laneways. Famous chefs and high-end boutiques have made Adelaide their new home.
It's full of vibrant cafés and eclectic restaurants as well as a strong events scene that incorporates all manner of tastes – from the Adelaide Fringe to the Santos Tour Down Under. There are always things to do in Adelaide – it just depends on what tickles your fancy!
One of the many great things about Adelaide is its accessibility. One minute you're in a bustling, exciting city, and then in 20 minutes' time you can be relaxing in the sun on some of the world's most beautiful beaches.
---