Speakers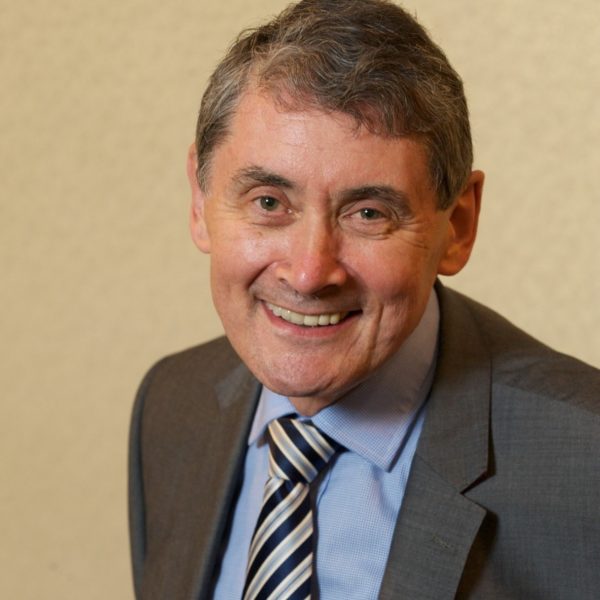 Professor Sir Harry Burns
ADS Plenary Speaker
Professor Sir Harry Burns FRSE graduated in medicine in 1974 from Glasgow University and in 1984, he was appointed Consultant Surgeon, University Department of Surgery, Royal Infirmary, Glasgow. In 1990, following completion of an MSc Public Health, he was appointed Medical Director of the Royal Infirmary. Many of his patients lived in the east end of Glasgow and it was this insight to the complex inter-relationships between social and economic status, illness and recovery that began his lifelong focus: to reduce health inequalities.
In 1994, he was appointed Director of Public Health for Greater Glasgow Health Board and in 2005 he became Chief Medical Officer for Scotland. He was Knighted in 2011 and in 2014, the First Minister, Nicola Sturgeon, presented him with a lifetime achievement award for public service from the Scottish Government.
In April 2014 he became Professor of Global Public Health at Strathclyde University. In addition to research publication and supervision of doctoral students, Sir Harry leads on a number of major, multi-agency projects and is Chair of the University's Centre for Health Policy. He is a regular invited keynote speaker to local, national and international events and to academic programmes. Among many appointments, he is a member of the Scottish Government's Council of Economic Advisors; a member of Diabetes UK Board; Chair of the Wheatley Foundation; a member of Johnson & Johnson's Impact Investment Advisory Committee and a member of the Health Foundation's Sciana Programme for international health leaders.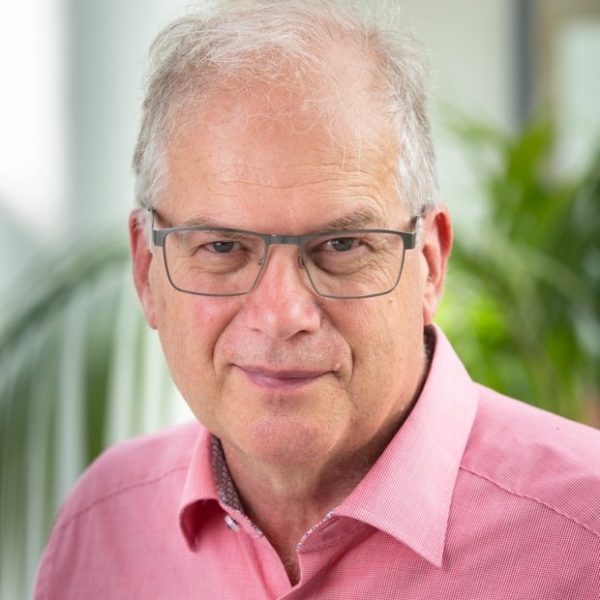 Professor Timo Otonkoski
ADS Plenary Speaker
Timo Otonkoski, MD, PhD, is Professor of Medical Stem Cell Research and director of the Stem Cells and Metabolism Research Program at the Faculty of Medicine, University of Helsinki. After completing his medical training in 1981 he specialized in pediatrics and obtained his doctoral degree in 1989. He did his Post-doctoral Fellowship in the laboratory of Prof. Alberto Hayek at the Whittier Institute, University of California, San Diego, in 1991-94. He has a specialist degree in Pediatric Endocrinology and a clinical position at the Children's Hospital of the Helsinki University Central Hospital.
His main clinical specialities are childhood diabetes and hypoglycemia. His research has focused on the growth and development of the pancreatic islets. He has also made important contributions in the field of congenital hyperinsulinism and neonatal diabetes. Lately, he has shifted his main area of interest into the use of human pluripotent stem cells and genome editing to study beta-cell pathophysiology.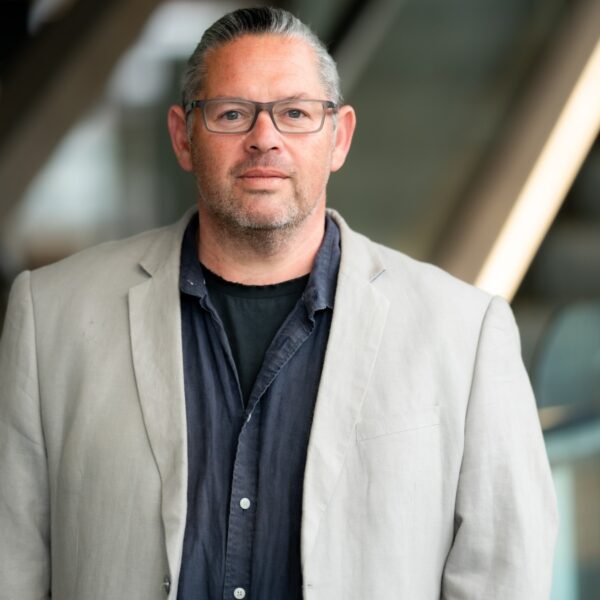 Professor Alex Brown
ADEA Plenary Speaker
Professor Alex Brown is an Aboriginal medical doctor and researcher from the south coast of New South Wales, Australia. He studied Medicine at the University of Newcastle (NSW), an MPH at Hebrew University in Israel, and his PhD from University of Queensland in cardiovascular epidemiology. He is currently Professor of Medicine at the University of Adelaide and Deputy Director and Theme Leader Aboriginal Health at the South Australian Health and Medical Research Institute.
Alex has established an extensive and unique research program focused on chronic disease in vulnerable communities, with a particular focus on outlining and overcoming health disparities. He leads projects encompassing cardiometabolic epidemiology, understanding the psychosocial determinants of chronic disease, mixed methods health services research, and trials of pharmacological and non-pharmacological chronic disease interventions. In July 2012, Alex joined SAHMRI to develop and lead a state-wide Aboriginal health research program. He leads a team of 52 staff, 29 of whom are Indigenous. He was recently admitted to the Australian Academy of Health and Medical Sciences.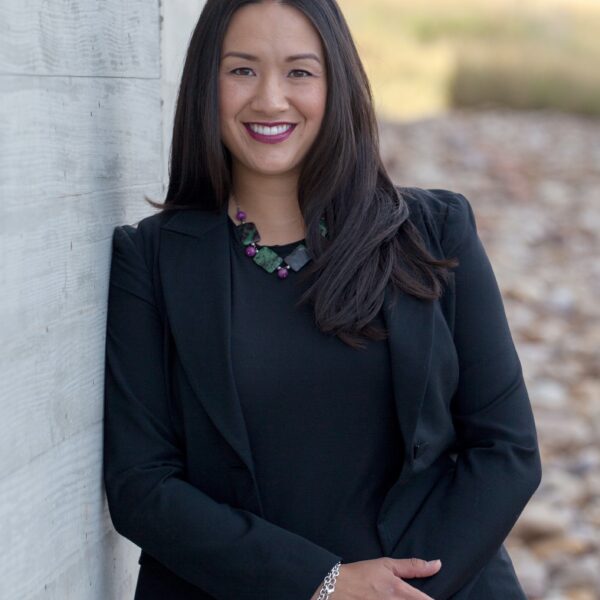 Dr. Michelle Litchman
ADEA Plenary Speaker
Dr. Michelle Litchman is an Assistant Professor at the University of Utah College of Nursing, Nurse Practitioner at the Utah Diabetes and Endocrinology Center, and Medical Director of the Intensive Diabetes Education and Support Program. Her NIH NIDDK, NINR and foundation-funded research is focused on 1) the social context of chronic disease management as it relates to online and family environments, 2) the impact of clinical interventions on diabetes management, and 3) how technology can augment health outcomes.
Her work has been highlighted across national media outlets, such as NPR Science Friday and CNN, and has influenced both policy and practice. Her recent research focused on the underground exchange of diabetes medication and supplies due to high cost influenced the passing of Utah HB207, the strongest legislation in the nation to date focused on improving insulin access. Her research focused on online peer support that has influenced national recommendations in diabetes care. Dr. Litchman received her research doctorate and Master's degree from the University of Utah College of Nursing. She is a Fellow of the American Association of Nurse Practitioners (FAANP), Research Committee Chair for the Association of Diabetes Care and Education Specialists, and member of the American Diabetes Association Therapeutic Inertia Research Committee.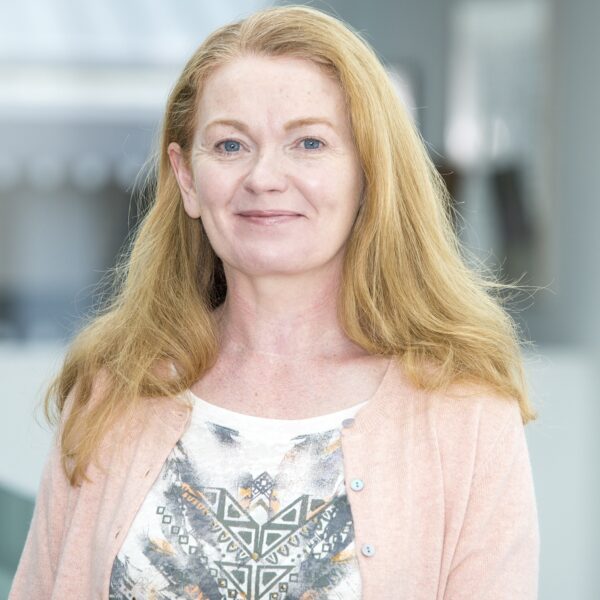 Professor Helen Colhoun
ADS Plenary Speaker
Professor Helen Colhoun holds the prestigious AXA personal Chair in Medical Informatics & Epidemiology at the University of Edinburgh, Scotland and is a Consultant in Public Health in the National Health Service. She previously held tenured professorial posts at the University of Dundee, University College London and University College Dublin. Professor Colhoun's current research programme uses large scale population-based approaches using e-health records, genetic and non-genetic biomarkers to further understanding of the pathogenesis and means of prevention of diabetes complications.
She has contributed to the design and conduct of several major trials including REWIND, ODYSSEY 3a, SELECT, LENS, REMOVAL, CARDS and CANTOS. Professor Colhoun's epidemiological research and clinical trials research have impacted on and been cited in clinical guidelines internationally and in national policy for diabetes. Professor Colhoun leads the large Scottish Diabetes Research Network Type 1 Bioresource research collaboration and the databasing and provisioning of national e-health record diabetes data to the Scottish Diabetes Research Network. During the COVID-19 epidemic she has Co-Chaired the COVID-19 Modelling & Research cell at Public Health Scotland. She has been a member of the Wellcome Trust Science Strategy Advisory Board, the JDRF Strategic Advisory Board and the Diabetes UK Clinical Studies Advisory Group.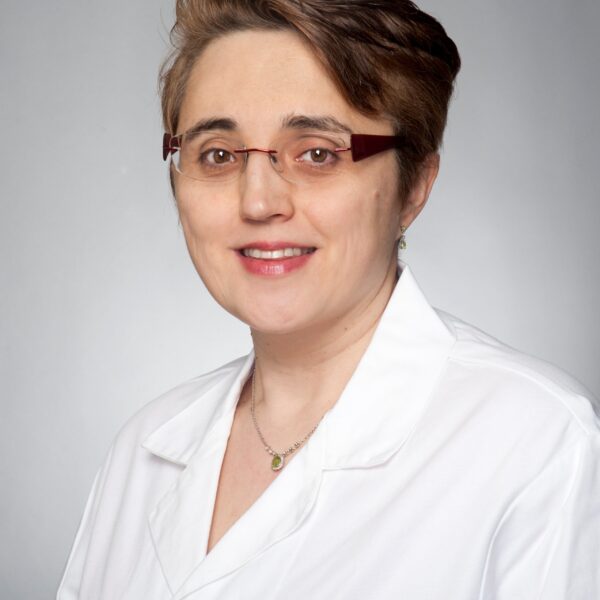 Professor Katalin Susztak
ADS Plenary Speaker
Dr. Katalin Susztak is a physician-scientist at the University of Pennsylvania. Her laboratory is interested in understanding the pathomechanism of chronic kidney disease development. Susztak has made discoveries fundamental towards defining critical genes, cell types and mechanisms of chronic kidney disease. She was instrumental in defining genetic, epigenetic transcriptional changes in diseased human kidneys. She identified novel kidney disease genes and demonstrated the contribution of Notch signaling and metabolic dysregulation in kidney disease development.
Her lab was the first to map the kidney epigenome and catalogue genotype-driven gene-expression variation (eQTL) in human kidneys. Integration of GWAS, eQTL and epigenome data has been essential to prioritize disease-causing genes and variants.
Dr. Susztak generated the first unbiased, comprehensive kidney cell-type atlas using single cell transcriptomics. She identified that specific renal endophenotypes are linked and likely caused by the dysfunction of specific cell types.
In follow-up animal model studies, she conclusively demonstrated that MANBA, DAB2, DACH1 and APOL1 are new kidney disease risk genes. Her work established the role of proximal tubule cells, endolysosomal trafficking, metabolic and developmental pathways in kidney disease development.
Susztak's discoveries span genetics, genomics, epigenetics, molecular biology, physiology and nephrology, and have enormous translational relevance and considerable therapeutic potential.
Dr. Susztak has been the recipient of the 2011 Young Investigator Award of the American Society of Nephrology and American Heart Association; one of the most prestigious award given to researchers under the age of 41 in the field of nephrology. Her laboratory is supported by the National Institute of Health, the American Diabetes Association, the Juvenile Diabetes Research Foundation and private sources.
"I think this is a really exciting time in science. New technologies are emerging, which will really accelerate research progress, and I think we have fantastic new discoveries ahead of us in biology."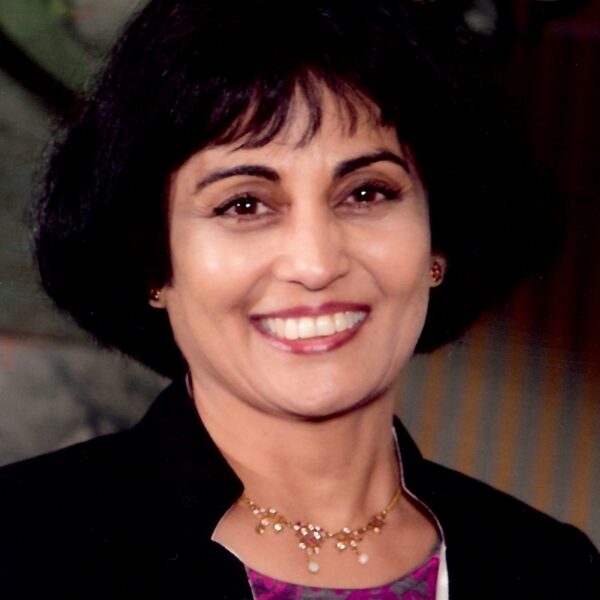 Professor Minoti Apte
ADS Symposium Speaker
Professor Apte is internationally recognised as a leading researcher in the field of pancreatic pathophysiology and is particularly recognised for her pioneering work in pancreatic fibrogenesis, having been the first in the world to develop a method to isolate and culture pancreatic stellate cells (PSCs). Her Group was the first to establish the critical role of these cells in chronic pancreatitis and pancreatic cancer. Both these diseases are associated with diabetes and are the cause of significant morbidity and mortality.
Over her career, Professor Apte has served in several senior leadership positions at Faculty, University and Discipline levels, including as Editor-in-Chief of the journal Pancreatology. Professor Apte's contribution to medical research, tertiary education and the community have been recognised by several major awards in recent years including the Medal of the Order of Australia (OAM) in 2014, the 2015 NSW Premier's Award for Woman of the Year, the Gastroenterological Society of Australia's Distinguished Researcher Prize (a prestigious recognition by the peak national body for the Discipline of Gastroenterology) in 2018, and being elected as a Fellow of the Australian Academy of Health and Medical Sciences in 2019.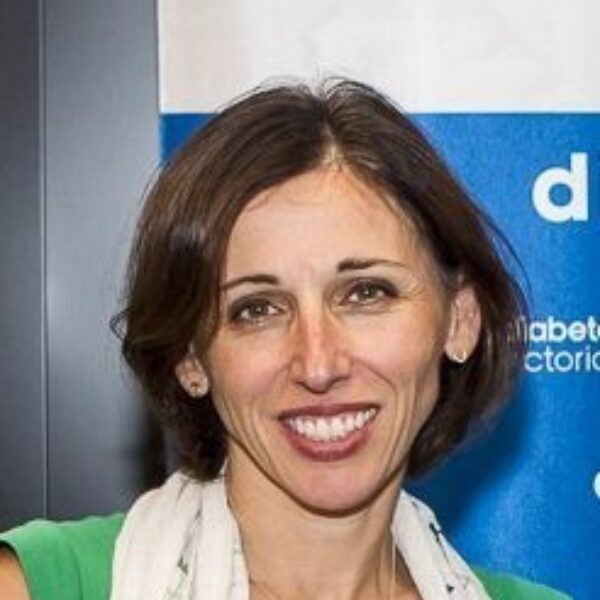 Professor Dianna Magliano
ADS Symposium Speaker
Professor Dianna Magliano has a BAppSci (Hons), PhD, and a Master of Public Health. Professor Magliano has worked for over fifteen years in epidemiology, the majority in diabetes, cardiovascular disease and obesity research. Her more recent work involved examining the association between diabetes and cancer using large datasets.
With NHMRC project grant funding, she established the ANZ Diabetes and Cancer Collaboration (ANZDCC) dataset which is a collaboration of 18 Australian cohort studies with the aim to examine the relationship between diabetes, obesity, metabolic syndrome and hypertension. Her more recent work involves exploring the trends in diabetes incidence and mortality across the globe and heads a consortium of 23 collaborators to do this work.
As a part of this broader area, she also works on the other large datasets such as the National Diabetes Service Scheme (NDSS) linked to administrative data. Work on the NDSS has led to international status attested by invitations to the Diabetes and Cancer consortium, editor roles at Diabetes Research and Clinical practice and Atherosclerosis, the presidency of the International Diabetes Epidemiology Group in 2015-2017 and to co -chair the current edition (10th) of the Diabetes Atlas for the International Diabetes Federation.
Professor Magliano has strong epidemiological and biostatistical skills. Fifteen years of teaching of epidemiology for Monash University has meant that her conceptual skills in epidemiology are current. Furthermore, as the senior epidemiologist of the Australian Diabetes, Obesity and Lifestyle Study (AusDiab) for over 15 years, she has acquired real life epidemiological training by working directly in the field, conducting epidemiological analyses. In 2017 she was awarded a NHMRC Senior research fellowship and the Australian Jeff flack data award from the Australian Diabetes Council.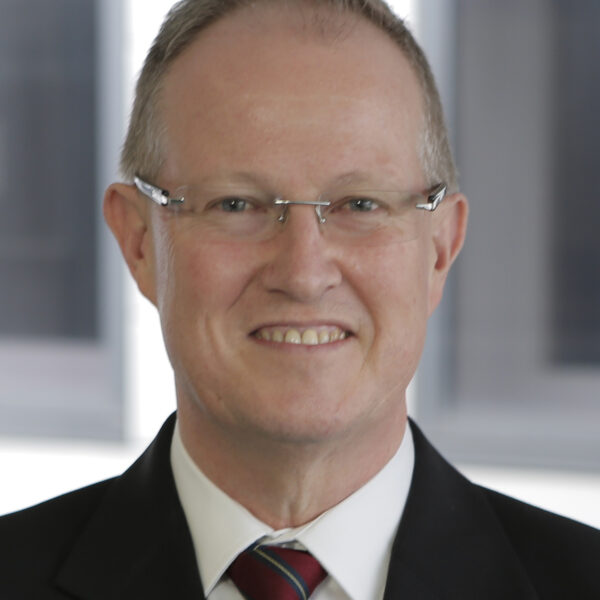 Professor John Eden
ADS Symposium Speaker
Dr John Eden (MB BS, MD, FRANZCOG, FRCOG, CREI) graduated from the University of NSW in 1979 and became a fellow of the RANZCOG in 1988. He was amongst the first group of specialists to be accredited as a reproductive endocrinologist. Professor John Eden is a certificated reproductive endocrinologist and gynaecologist. He is a Conjoint Associate Professor at The University of New South Wales in Sydney.
He is a visiting medical officer at the Royal Hospital for Women, Sydney, Australia where he is Director of the Sydney Menopause Centre and the Barbara Gross Research Unit. Until recently he worked at the Moree Aboriginal Health Service. John is a Director of the Women's Health and Research Institute of Australia (WHRIA). This is a private clinic located in Bathurst St, Sydney which has a large multidisciplinary group of health practitioners offering clinical and research services. He is a member of the Breast Cancer MDT at Prince of Wales Hospital Randwick.
His research and clinical interests include managing menopause after breast cancer, infertility, early menopause, polycystic ovary syndrome (PCOS), amenorrhoea, osteoporosis, PMDD, biofilms, hormone replacement therapy as well as herbal medicine.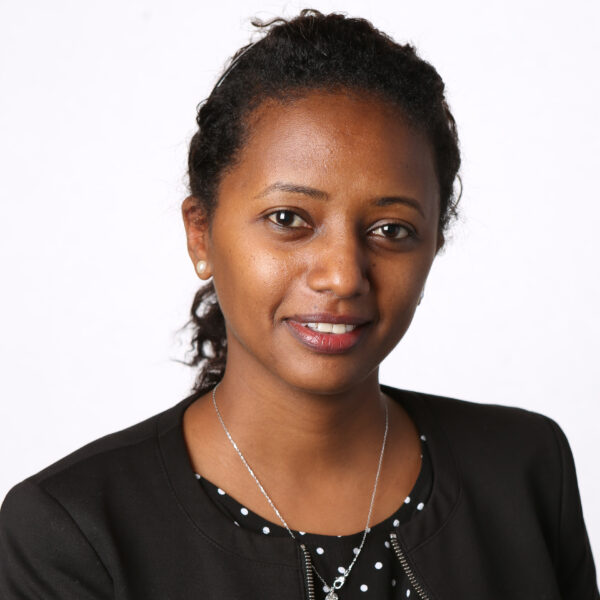 Associate Professor Melkam Kebede
ADS Symposium Speaker
Melkam Kebede was awarded her Ph.D. in 2007 from the University of Melbourne, under the supervision of Professor Joseph Proietto and A/Prof Sof Andrikopoulos. During this period, she studied the metabolic consequences of β-cell specific overexpression of fructose- 1,6-bisphosphatase in transgenic mice.
In 2007 Melkam moved to Canada for postdoctoral training at Montreal Diabetes Research Centre where she worked to characterize the regulation and role of the fatty acid receptor, GPR40 in β-cells in Professor Vincent Poitout's laboratory. In 2012 Melkam joined Professor Alan Attie's laboratory at the University of Wisconsin for her second post-doctoral fellowship. In the Attie laboratory Melkam studied the involvement of Sorcs1 in the formation and stability of insulin secretory granules. In 2015, Melkam returned to Australia to establish her independent career at the Charles Perkins Centre, University of Sydney. Her lab aims to understand the mechanisms behind insulin secretory granules biogenesis, maturation, stability and secretion.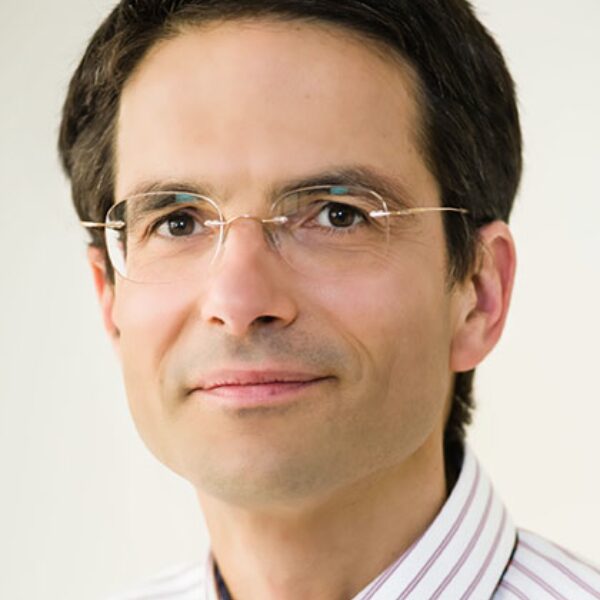 Professor Mathis Grossmann
ADS Symposium Speaker
Mathis Grossmann is a physician-scientist trained in both basic biology and in clinical endocrinology. He is Professor of Medicine, Department of Medicine, University of Melbourne and Consultant Endocrinologist at Austin Health, running Endocrine Men's Health and Breast Cancer Clinics. He graduated as MD from Heidelberg University Medical School, followed by 4 years in basic research at the National Institutes of Health, a PhD at the Walter and Eliza Hall Institute, and clinical training leading to FRACP.
His group studies i) men with low testosterone, ii) patients with hormone sensitive cancer to understand how reproductive hormones regulate musculoskeletal health and glucose homeostasis.

He has >150 publications and book chapters with >7,000 citations.
Editorial board memberships: Journal of Clinical Endocrinology Metabolism, Journal of the Endocrine Society, Clinical Endocrinology; Associate Editorship, Asian Journal of Andrology.
Committee memberships: US Endocrine Society Endocrine Self-Assessment Program (ESAP); Endocrine Society of Australia Council.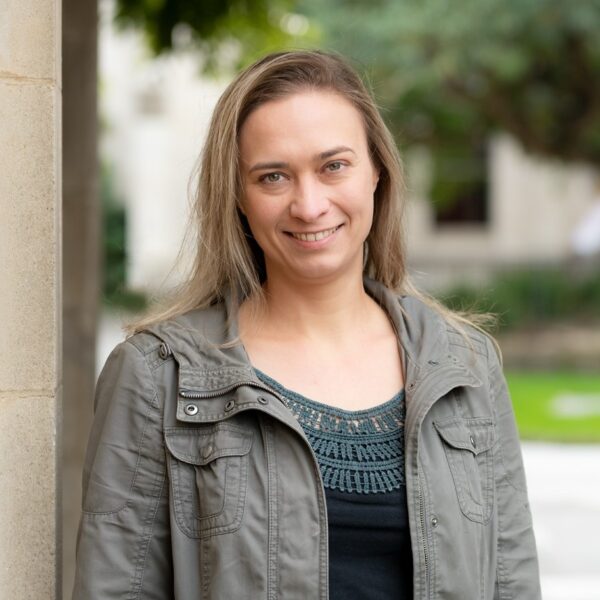 Dr. Magdalene Montgomery
ADS Symposium Speaker
Dr. Magda Montgomery is a NHMRC Career Development Fellow and Head of the Metabolic Crosstalk Laboratory in the Department of Physiology at the University of Melbourne. Dr Montgomery received her PhD at the University of Wollongong in 2011, and her postdoctoral training in the area of obesity, insulin resistance, and non-alcoholic fatty liver disease (NAFLD) at the Garvan Institute in Sydney (2011 – 2013), at the University of New South Wales (2013 – 2016), and at Monash University (2016 – 2018).
In 2018, Dr Montgomery moved to the University of Melbourne, where she is currently investigating links between perturbations in liver homeostasis and the development of type 2 diabetes, with a special focus on liver-secreted proteins and their effects on glycaemic control.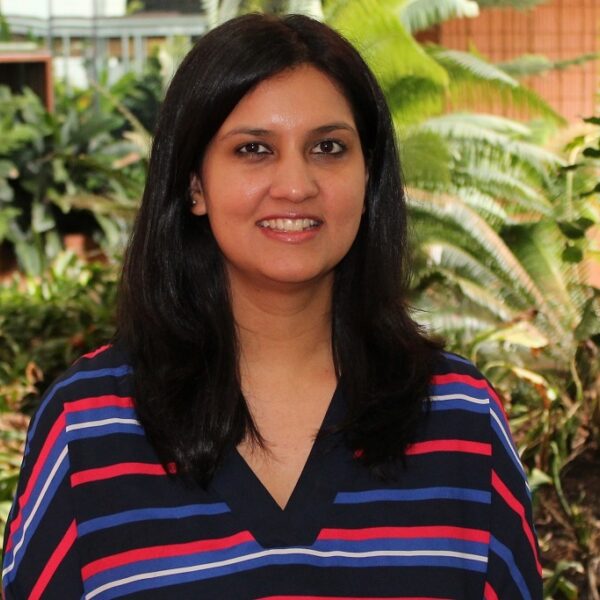 Associate Professor Sumaira Hasnain
ADS Symposium Speaker
Sumaira Hasnain graduated with her PhD in December 2010 from The University of Manchester. She is currently an Associate Professor at the Mater Research Institute-University of Queensland with a team of 9 researchers. A/Prof Hasnain was the first globally to demonstrate that immunity can modulate protein production in secretory cells in infection and chronic diseases.
Her long-term vision has been to characterise these novel immune factors and manipulate them therapeutically using pre-clinical models of immune-driven pathologies. She holds a patent for targeted immunotherapy in metabolic disease which has led to the formation of a spin-off company, Jetra Therapeutics and venture capitalist funding to progress this in Fatty Liver Disease. She has a rapid upward trajectory in research, evident by extensive body of high-quality publications including in Nature Medicine, Oncogene and Gastroenterology. She has been awarded more than $4 million in competitive funding and has won 21 awards to date, including an award from the Children's Health Foundation in 2019 and the QLD Tall Poppy Award 2020. She is an associate editor for the Clinical and Translational Immunology Journal (impact factor 7.2). She is a well-recognised emerging leader in the field as evidenced by a recent invitation to chair at the Immunology 2020 conference by American Association of Immunology.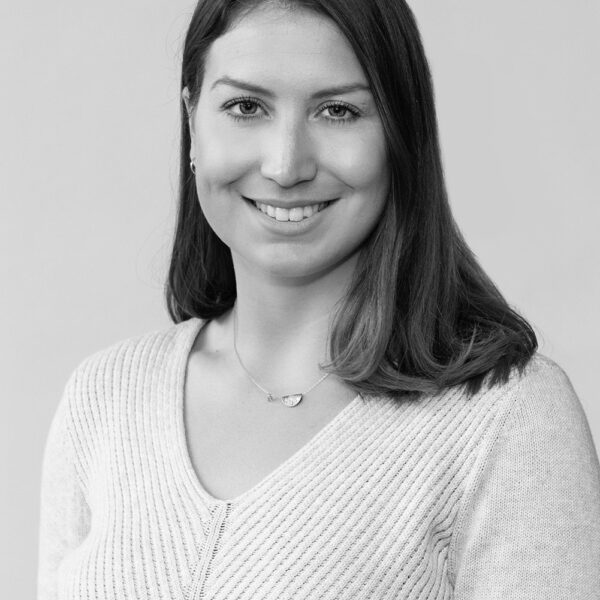 Dr. Adriana Ventura
ADEA Symposium Speaker
Dr. Adriana Ventura is a nationally registered psychologist under the Australian Health Practitioner Regulation Agency (AHPRA) and a member of the Australian Psychological Society (APS). She holds a Bachelor of Arts with a major in Psychology from Monash University, a Graduate Diploma in Psychology and a Doctorate of Psychology (Health) from Deakin University.
For six years, she worked as a researcher at the Australian Centre for Behavioural Research in Diabetes (ACBRD), studying the psychological, social and behavioural aspects of living with type 1 and type 2 diabetes. Her special interest and knowledge in diabetes and health psychology helped establish her private psychology practice. Adriana currently consults at OPTIMIND, a multidisciplinary mental health private practice on the Mornington Peninsula in Victoria, and she also offers telehealth services to people with diabetes from around the country.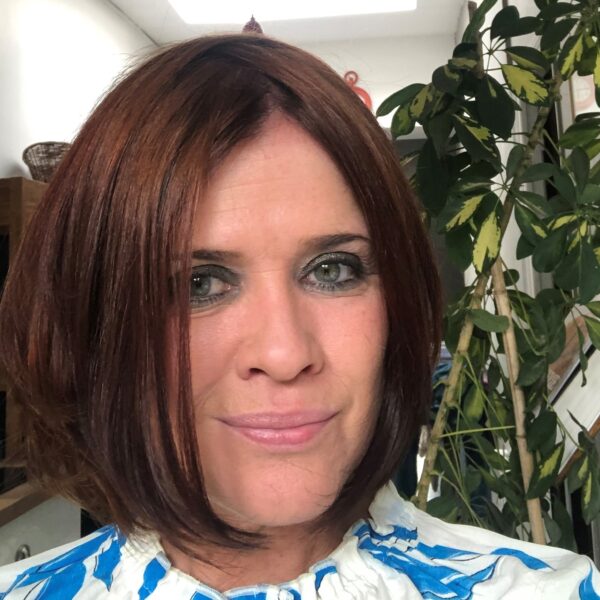 Dr. Caroline Bonner
ADS Symposium
Dr. Caroline Bonner completed her Ph.D. studies in 2009 from the Royal College of Surgeons in Dublin, Ireland, which focused on the differentiation and regeneration of pancreatic beta cells using genetic models of Maturity onset-diabetes of the young (MODY). She pursued a post-doctoral fellow in translational studies in the same laboratory (2009-2011), focusing on the discovery and validation of serum biomarkers (microRNAs and secreted proteins) in MODY patients as well as in type 1 diabetic and type 2 diabetic subjects.
In 2012, she joined Inserm unit 1190 - Translational Research for Diabetes, at The University of Lille, on a post-doctoral fellowship to pursue an independent research project on insulin-independent regulation of glucagon secretion with and without current drug therapies using human islets ex-vivo and mouse models of diabetes. She is currently a group leader at Institut Pasteur de Lille continuing in deciphering the mechanisms by which antihyperglycemic drugs regulate glucose homeostasis and normalize pancreatic hormone secretion in diabetes.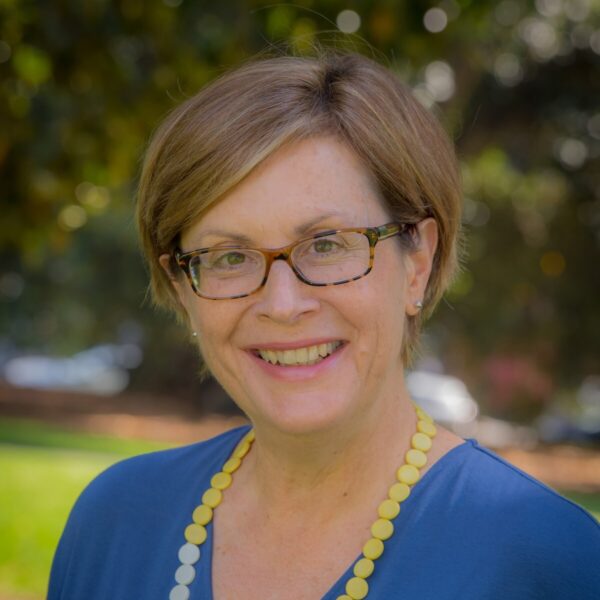 Dr. Virginia Hagger
ADEA Symposium Speaker
Dr Virginia Hagger is a registered nurse and credentialed diabetes educator with postgraduate qualifications in education and a Master of Public Health. She was awarded her PhD (Psychology) from Deakin University in 2019. Virginia is a Senior Lecturer in Nursing and Course Director of the Graduate Certificate of Diabetes Education at Deakin University.
She has previously held positions as Manager of Diabetes Education at Diabetes Victoria and Director of Education at the International Diabetes Institute in Melbourne, and Research Fellow at the Australian Centre for Behavioural Research in Diabetes and Monash University in the NHMRC CRE in Patient Safety and Department of Health Science. Virginia's research interests include diabetes self-management and structured education, diabetes distress and psychological wellbeing, particularly among adolescents with type 1 diabetes. She has 17 peer-reviewed publications related to these areas of research.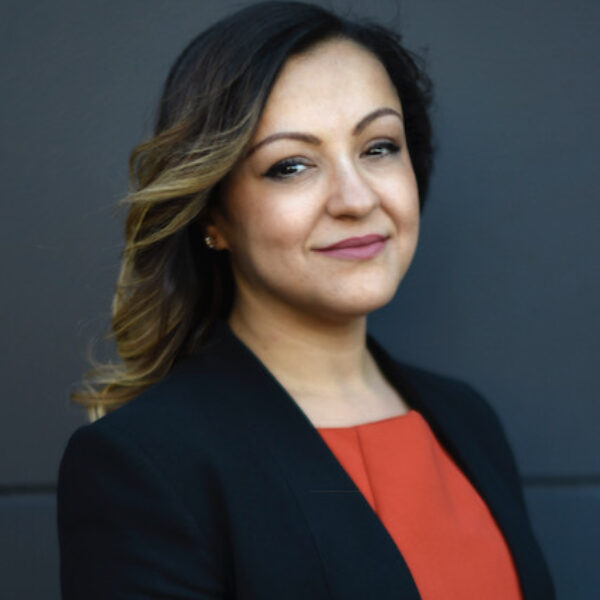 Dr. Amira Howari
ADEA Symposium Speaker
Dr. Amira Howari B.optom (Hons) GradCertOcTher, M.Optom (UNSW) is a Senior Clinical Optometrist, Healthcare Industry and Motivational Keynote Speaker; Diabetes Australia Ambassador, KeepSight Ambassador and former Optometry Australia Councillor (NSW/ACT). Dr. Howari has worked in corporate, independent, ophthalmology and pharmaceutical settings; and at The University of New South Wales as a guest lecturer and clinical supervisor.
She currently also serves as a member of the Diabetes and Endocrine Network- Agency of Clinical Innovation (NSW Health) and was the founder of the PEACE conference. Dr. Howari speaks nationally & internationally on public and health industry platforms and is a freelance writer for health publications. Having lived with type one diabetes for over 27 years she incorporates a unique medical and personal perspective in her proactive educational roles with various institutions and public health sectors. As a media commentator, Dr. Howari has also been interviewed in health magazines, print media, radio, on screen and social media.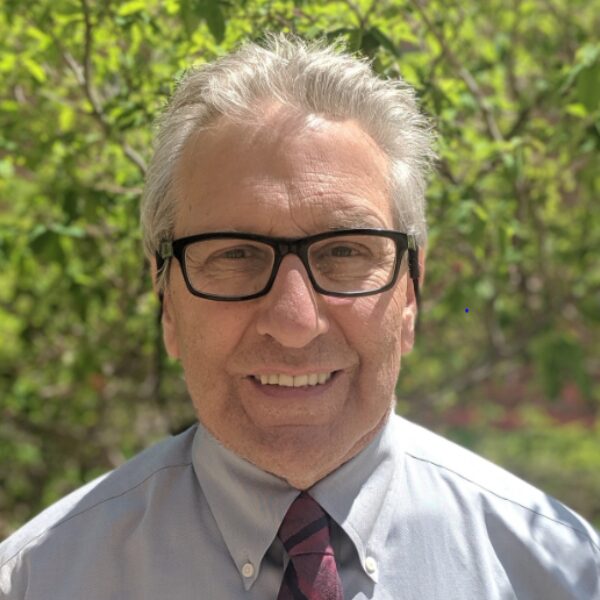 Professor Robert Eckel
ADS Symposium Speaker
Robert H. Eckel, MD, is the former Charles A. Boettcher Endowed Chair in Atherosclerosis in the Department of Medicine at University of Colorado Anschutz Medical Campus in Aurora, CO. Dr. Eckel is a distinguished alumnus of the University of Cincinnati College of Medicine in Cincinnati, OH. He performed a Medical Residency at the University of Wisconsin Hospitals in Madison, WI, and a Senior Fellowship in Metabolism and Endocrinology at the University of Washington School of Medicine in Seattle, WA.
Dr. Eckel is past president of the American Heart Association, the Obesity Society and the Association of Patient Oriented Research and is currently president of Medicine and Science of the American Diabetes Association. He Co-Chaired the 2013 ACC/AHA Lifestyle Guideline for Prevention of Cardiovascular Disease (CVD) and was a member of the 2013 ACC/AHA Cholesterol Guideline Committee. Dr. Eckel has published nearly 400 articles in peer-reviewed journals and his translational research has used populations, human subjects in the General Clinical Research Center and Clinical Translational Research Center, genetically-modified mice, molecular techniques and tissue culture to pursue mechanistic pathophysiological relationships between metabolic disorders such as obesity/metabolic syndrome/diabetes and CVD.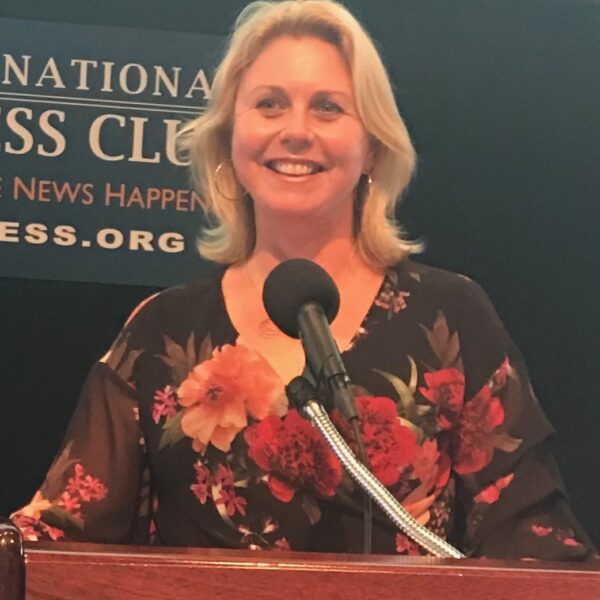 Ms Irene Kopp
ADEA Masterclass Speaker
Irene is a Diabetes Nurse Practitioner at the Nepean Diabetes Service, she has been a Credentialled Diabetes Educator since 2004 and an Endorsed Nurse Practitioner since 2011. Irene coordinates the diabetes-inpatient-service where she provides comprehensive assessments and management of inpatients and outpatients and offers clinical leadership and support to nursing, medical and allied health staff to the hospitals and community health services in the NBMLHD.
She reviews new procedures and technology in relation to best diabetes practice implementing state-of-the-art equipment to our hospitals. Irene lectures at the University of Sydney and UTS in both undergraduate and post graduate courses for medical and nursing students. She was the course coordinator at UTS for the Master of Nursing, Nurse Practitioner and The Graduate Certificate in Diabetes Education and Management 2012-2014. Irene is also co-chair of the ACI Diabetes and Endocrine Network.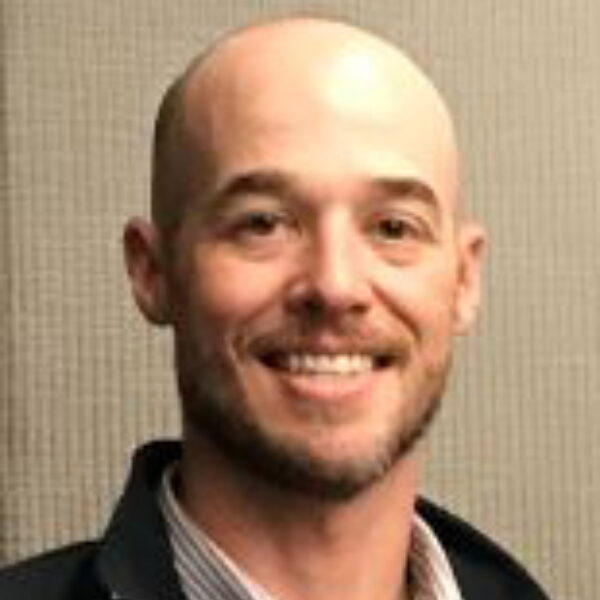 Associate Professor Kyle Hoehn
ADS Symposium Speaker
A/Prof Kyle Hoehn is a metabolic biochemist and physiologist. He received his PhD in Biochemistry from Colorado State University in 2005 in the laboratory of Prof. Scott Summers. From 2005-2009 he trained as a postdoc with Prof David James at the Garvan Institute. Kyle established his independent laboratory at the University of Virginia in 2009 and then moved his lab to the University of New South Wales in 2014.
He co-founded the Australian start-up biotech company Continuum Biosciences in 2017. His laboratory investigates the pathophysiology and treatment of obesity-related disorders including fatty liver disease and obesity-related cancers.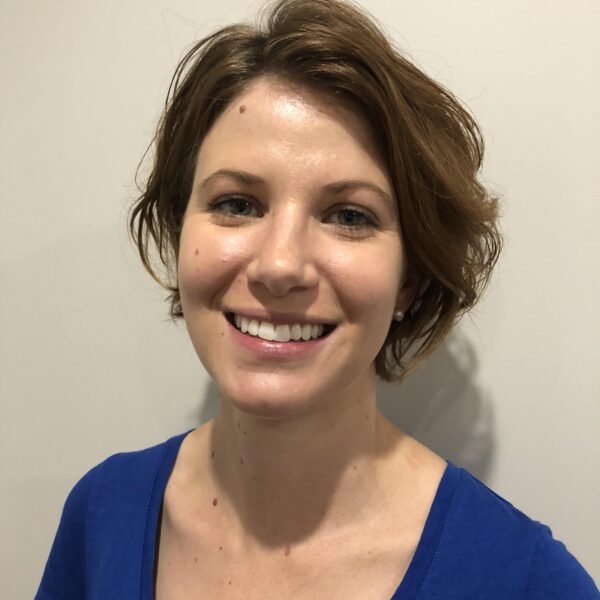 Marian Brennan
ADEA Symposium Speaker
Marian is a credentialled diabetes educator and accredited exercise physiologist at Diabetes WA. She has worked across sectors including federal government, private practice, and not-for-profit. Marian completed her Master of Science in Diabetes in 2017 where she piloted a self-management, group education program to address barriers to physical activity in people living with type 1 diabetes.
This exploratory work has informed Marian's current PhD research project at Curtin University. Marian was the recipient of the 2018 Australian Diabetes Research Foundation, Research Fellowship. Her current research interests are facilitating physical activity in the type 1 diabetes population, using structured group education.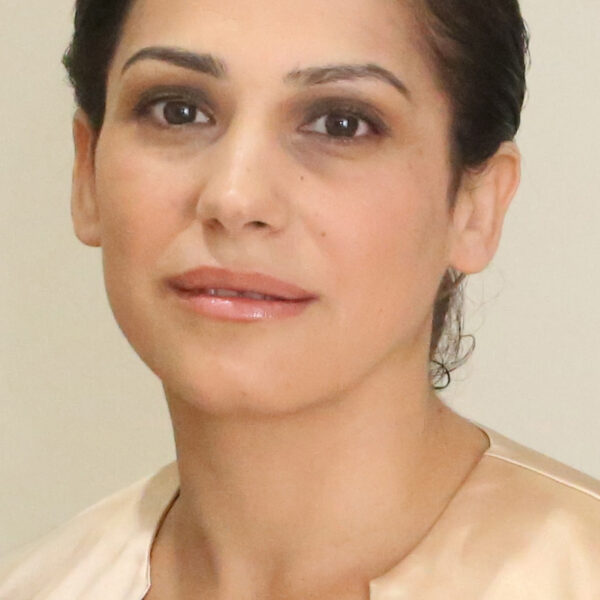 Associate Professor Sonia Saad
ADS Symposium Speaker
A/Prof Saad's research interest is in progressive renal disease. She has been studying the mechanisms of chronic kidney disease (CKD) development and progression for 20 years. Her research program employs different strategies to investigate the origin of CKD, the mechanisms of its development and novel preventative measures/therapies for CKD. She has expertise in renal fibrosis, maternal programming and diabetic kidney disease.
She was amongst the first in the world to study the role of fetal programming of early onset metabolic disorders and CKD progression. Her current work examines the effect of maternal influences including obesity, smoking and particulate matters on offspring predisposition to CKD and epigenetic regulation in disease development. She is also developing a novel tool for early diagnosis and examining the effect of novel natural and pharmaceutical therapies for glycaemic control, and renal fibrosis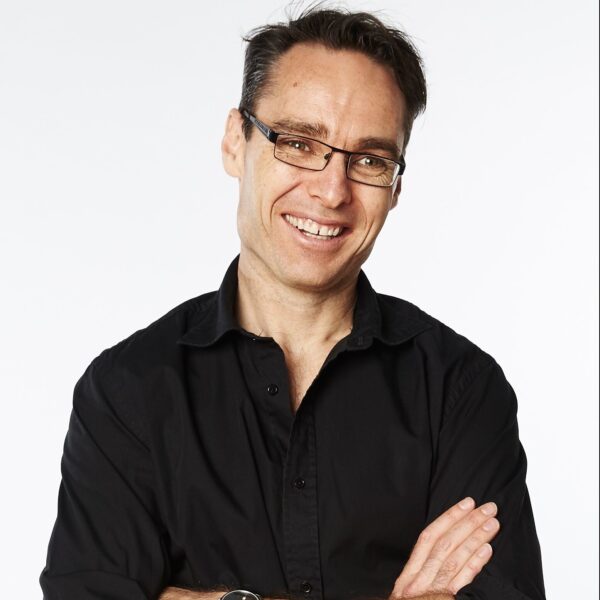 Dr. Tim Crowe
ADEA Symposium Speaker
Tim is an Advanced Accredited Practising Dietitian who has spent most of his career in the world of university nutrition teaching and research. He now works chiefly as a freelance health and medical writer, science communicator and scientific consultant. He has an active media profile and a large social media following through his Thinking Nutrition blog, Facebook page and podcast which he uses to communicate important nutrition messages to the public in plain and simple language.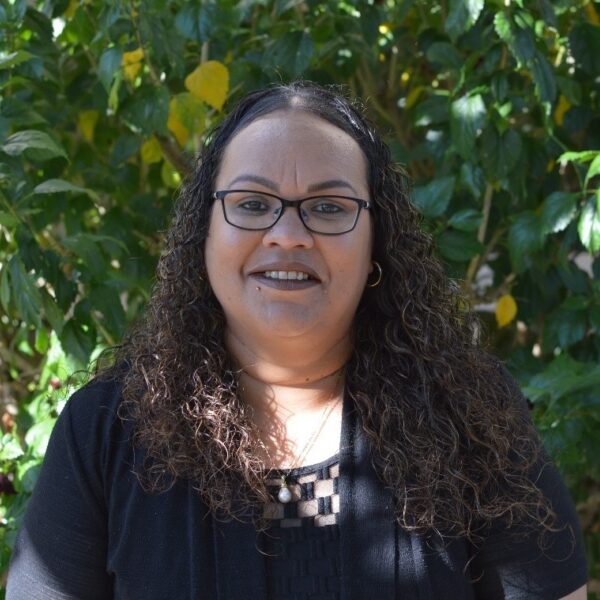 Sian Graham
ADEA Symposium Speaker
My name is Sian Graham and I am of Noongar and Bardi -Jawi decent from two different areas in Western Australia, the Balladong Wheatbelt region and One Arm Point in the Kimberley. I have strong connections throughout the Northern Territory and Western Australian. I have learnt from and been guided by so many of the strong leaders in my family and my communities, I am always reflecting on my old people's journeys to remind myself of why I need to work towards better outcomes and positive change not only for myself but for the next generations who follow and so on.
I have had a number of opportunities to undertake research in both urban and remote communities across the Northern Territory and the Kimberley. I have worked at Menzies School of Health Research for over 11 years across several divisions, including Child Health, Wellbeing and Preventable Chronic Disease, and Tropical and Emerging diseases. During this time, I have been able to connect with participants and build strong relationships based on trust and respect, as well as build on my capacity as a researcher.
In 2016, I had the opportunity to do some qualitative work conducting in-depth interviews with women who had diabetes in pregnancy. This was a lightbulb moment for me where I realized that this is what I am meant to be doing – creating a space that enables Aboriginal and Torres Strait Islander peoples voices to be heard within research. This has been my newfound passion within research.
I believe as Aboriginal and Torres Strait Islander researchers we are accountable not only to our institutions but to our people and our communities. It is our role to be the link between community and institutions. It is our role as Aboriginal and Torres Strait Islander researchers to empower our people and give a voice back to Aboriginal and Torres Strait Islander communities.
I am dedicated and committed to working towards improving health outcomes for Aboriginal and Torres Strait Islander people. I believe that it is my responsibility as an Indigenous researcher to advocate for Aboriginal and Torres Strait Islander people and their rights. I believe Aboriginal and Torres Strait Islander people must play an imperative role in research, and we need to work together collaboratively to ensure Aboriginal and Torres Strait Islander people have an opportunity to provide input into the direction of our research.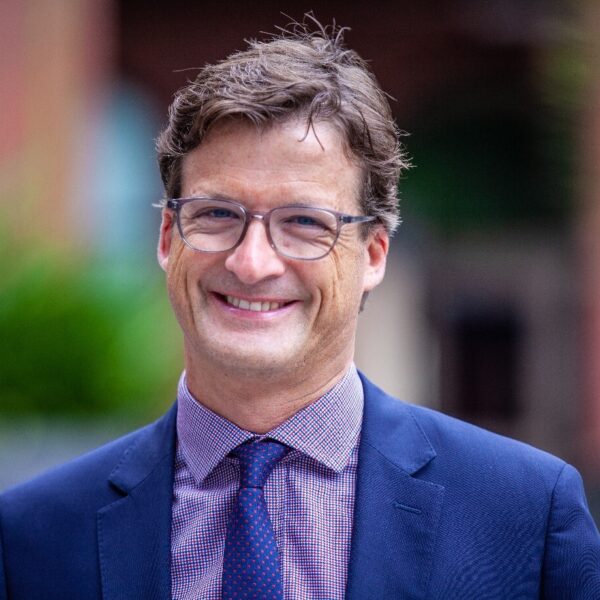 Professor Alexander Thompson
ADS Symposium Speaker
Alex Thompson is Professor-Director of the Department of Gastroenterology at St Vincent's Hospital and the University of Melbourne, Australia, NHMRC Practitioner Fellow and Adjunct Assistant Professor of the Department of Gastroenterology, Duke University Medical Center. Professor Thompson is the Program Director for the Victorian Statewide Hepatitis Service, Australia, contracted to the Victorian Government's Department of Justice and Regulation, and the current President of the Australian Liver Association.
His research focusses on improving outcomes for people living with viral hepatitis. He was involved in the discovery of IL28B polymorphism as a predictor of treatment outcome in HCV, and is an active clinical investigator for trials evaluating the efficacy of novel antiviral DAA regimens. With the development of DAA therapy for HCV, he has more recently been actively pursuing the development and evaluation of new models of care for people with HCV, with a focus on prisoners and treatment as prevention to eliminate transmission and reduce prevalence of HCV in Australia. He has published widely in journals including Nature, New England Journal of Medicine, Journal of the American Medical Association, Gastroenterology, Hepatology, Gut and Journal of Hepatology.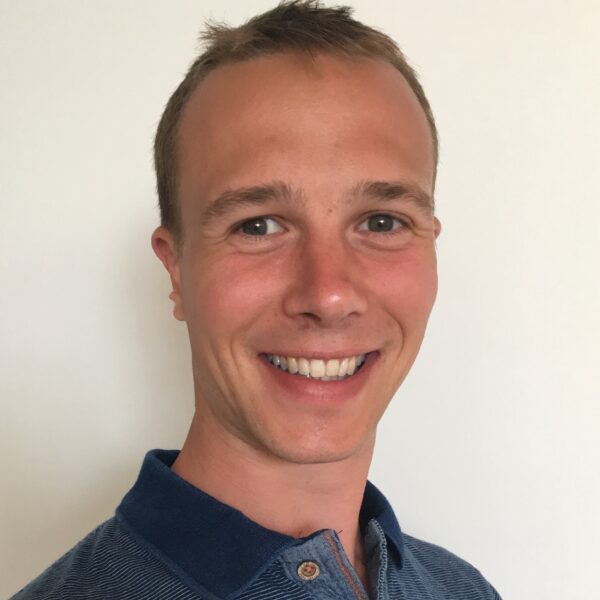 Dr. Benoit Smeuninx
ADS Symposium Speaker
Dr. Benoit Smeuninx is an early career researcher who is trained as an exercise scientist. After having completed a B.Sc. and M.Sc. in exercise sciences, he received his Ph.D. in 2017 from the University of Birmingham investigating the mechanisms underpinning age-related muscle loss. He then pursued a postdoctoral research position looking at the potential protective effects of prehabilitation on skeletal muscle mass maintenance during an in-hospital stay.
In 2020, Benoit joined Prof. Mark Febbraio's laboratory at the Monash Institute of Pharmaceutical Sciences as a postdoctoral researcher where he will submerge himself in the NAFLD field with a focus on NASH-induced hepatocellular carcinoma.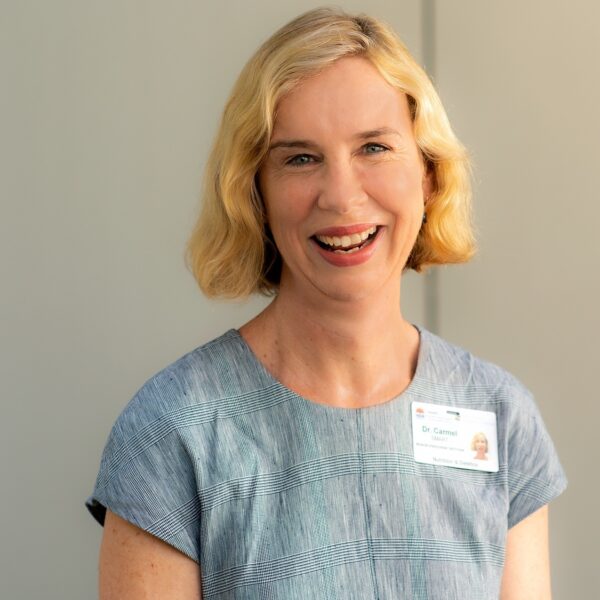 Dr. Carmel Smart
ADS Symposium Speaker
Dr Carmel Smart is an international authority on nutrition and Type 1 Diabetes who works as a Senior Specialist Diabetes Dietitian at the John Hunter Children's Hospital, Newcastle, NSW, Australia. She is an active clinician researcher and a recipient of the inaugural Hunter New England Health Clinical Research Fellowship. Carmel is the elected Allied health and nursing representative on APEG Council and an invited member of the National Diabetes Guideline Development Group and the Australasian Diabetes Database Network.
She is an elected member of the Australian Dietetic Council. In 2019 she was awarded the Michelle Beets award for outstanding achievement in advancement of children's health and the Hunter Children's Research Foundation Researcher of the Year.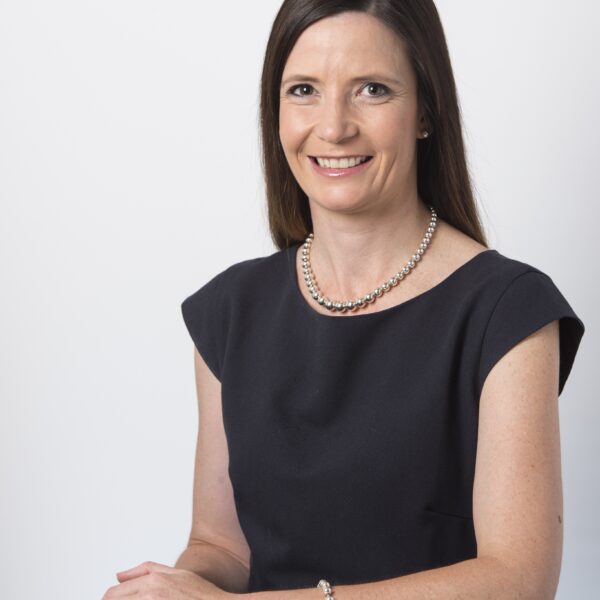 Associate Professor Renea Taylor
ADS Symposium Speaker
Associate Professor Renea Taylor is an EJ Whitten Research Fellow in the Department of Physiology, Monash University where she leads a Prostate Cancer Research Group and Deputy Head of the Cancer Program in the Biomedicine Discovery Institute. Renea graduated with a PhD in Reproductive Endocrinology in 2003 at Monash University and completed her postdoctoral training at the National Stem Cell Centre. She pursued her research interest in hormone-dependent cancer, specialising in prostate cancer.
Her work focuses on dissecting appropriate cellular targets in cancer and identifying novel therapeutic strategies to treat prostate cancer. Her team is internationally-recognised for expertise in patient-derived xenografts (PDXs), which in collaboration with her urology, pathology and oncology colleagues, provides a strong translational approach to address clinically relevant questions. More recently, her team has focused on elucidating the endocrine and metabolic changes that contribute to prostate cancer disease progression including fatty acid metabolism.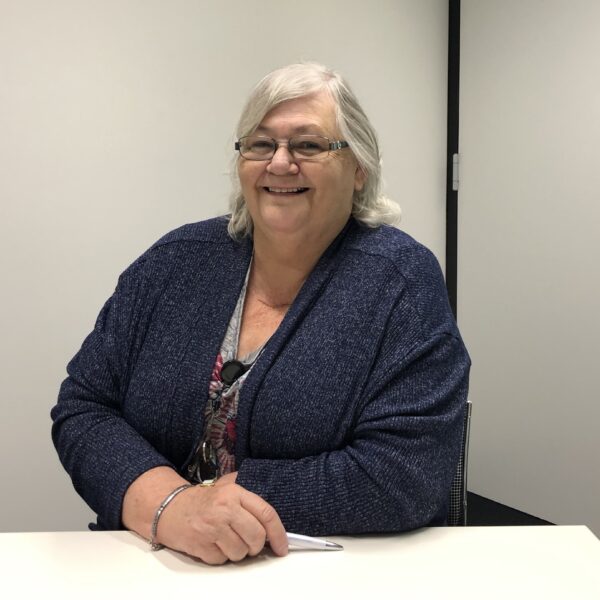 Cheryl Steele
ADS Symposium Speaker
Cheryl is a Registered Nurse with post graduate qualifications in Midwifery, Health Counselling and Diabetes Education. She is the manager of Diabetes Education Services at Western Health. Her primary interests in diabetes education are insulin pumps, Continuous Glucose Monitoring Systems and Diabetes in Pregnancy. Cheryl has co-authored papers in peer reviewed journals on Type 1 diabetes and Gestational Diabetes.
As well as her clinical role Cheryl has a strong focus on Health Professional education for nurses, allied health, medical practitioners and students. Cheryl is a member of the clinical advisory committee for Diabetes Victoria, a member of the Medical, Education and Scientific Advisory Board for Diabetes Australia. Cheryl lives with Type 1 diabetes which she manages with a DYI closed loop pump.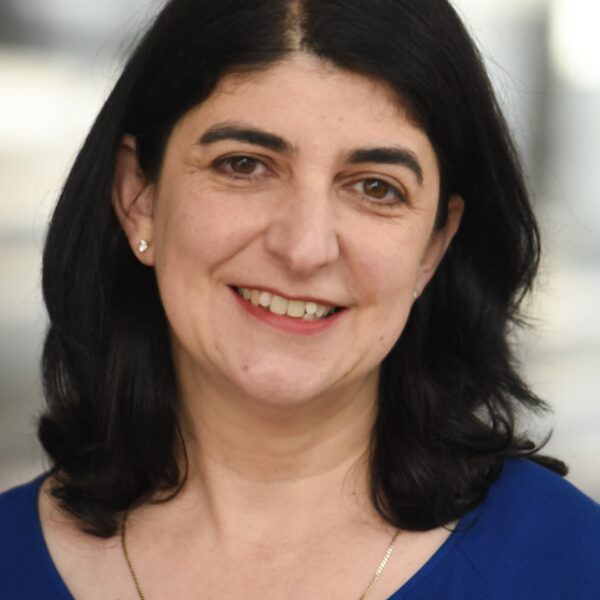 Dr. Evangeline Mantzioris
ADEA Symposium Speaker
Dr. Evangeline Mantzioris is an Accredited Practicing Dietitian and Sports Dietitian and has had extensive experience in clinical dietetics and clinical teaching at major Adelaide teaching hospitals and in private practice. Evangeline is the Program Director of the Nutrition and Food Sciences Degree at the University of South Australia. She is an Associate Editor with the Journal of Nutrition and Dietetics.
Evangeline is passionate about communicating nutritional and food science to the public either as an invited speaker at public events or on radio or television, she is also an author and contributor to The Conversation with over 1.1 million reads. Evangeline's research interests include omega-3 fatty acids, the Mediterranean Dietary pattern for chronic diseases, Sports Nutrition and the Environment-Food nexus.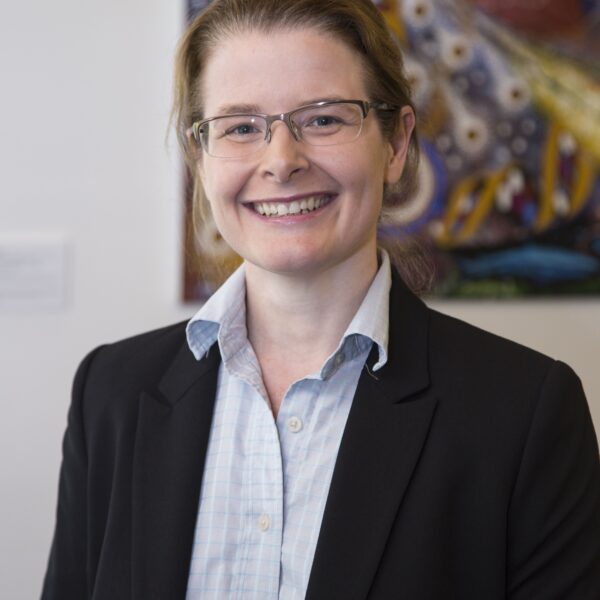 Dr. Helen Barrett
ADS Symposium Speaker
Dr. Helen Barrett is an Obstetric Physician and Endocrinologist and is Director of Endocrinology at the Mater Hospital, Brisbane. She is also a Senior Research Fellow with Mater Research and holds an NHMRC Early Career Research Fellowship. Dr Barrett has a strong interest in improving the outcomes of complicated pregnancy, with a particular focus on maternal obesity, diabetes and hypertension in pregnancy.
Her current research continues to explore maternal metabolism, with emphasis on the role of the microbiome.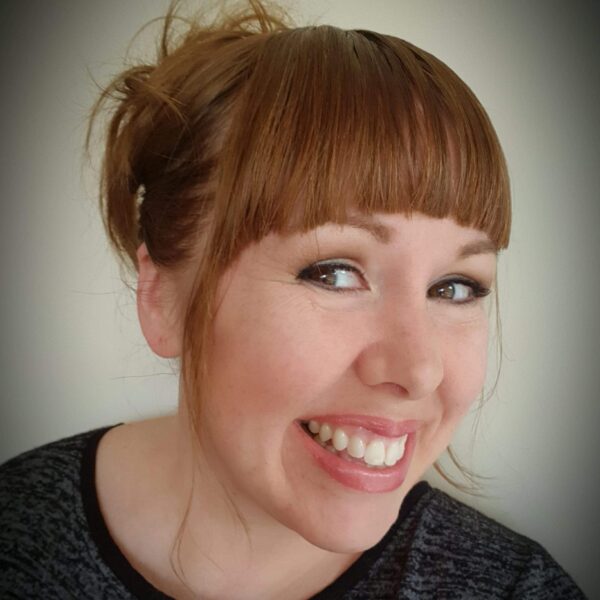 Heather Anderson
ADEA Symposium Speaker
Heather is a registered nurse, registered midwife and an International Board Certified Lactation Consultant who has worked across all areas of maternity services in public and private hospitals. She is an experienced pregnancy, childbirth and breastfeeding educator and has developed antenatal and breastfeeding education programs for Epworth Geelong.
Heather has worked across several research studies, including the ENDIA study, as a research midwife at the Child Health Research Unit at Barwon Health up until 2016. In addition to her role as a hospital midwife, Heather is the director of Hearten Breastfeeding and Parenting Support – a private IBCLC and childbirth education service in Geelong, Victoria. Heather is also currently completing a Master of Public Health degree at the University of Melbourne.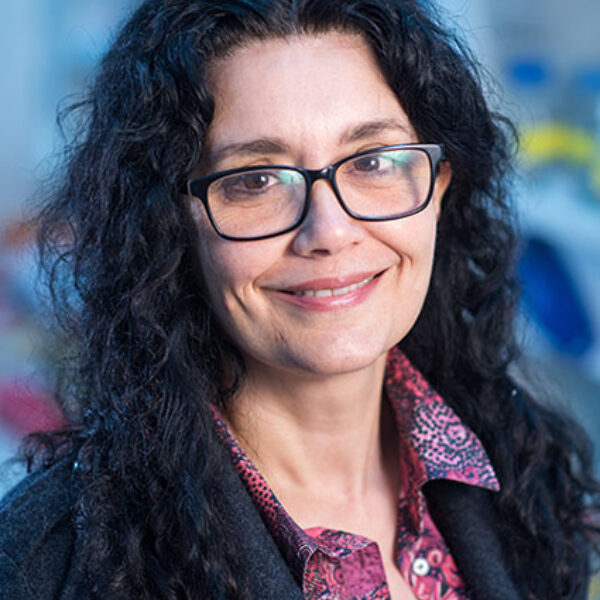 Professor Jennifer Wilkinson-Berka
ADS Symposium Speaker
Professor Jennifer Wilkinson-Berka commenced as the Head of the School of Biomedical Sciences at the University of Melbourne (UoM) in August 2020. Jennifer was previously Head, Department of Anatomy and Neuroscience (UoM; 2019-2020), Acting Head, Department of Immunology and Associate Dean Research (Central Clinical School, Monash University) and a NHMRC Senior Research Fellow.
At UoM, Jennifer's PhD evaluated the role of the renin-angiotensin aldosterone system in kidney disease, and as a post-doc she moved into the field of diabetic complications and established the Diabetic Retinopathy Laboratory. Interested in inflammation and diabetes, she moved to Monash University to interrogate the contribution of the adaptive immune system and particularly regulatory T cells to neovascular retinopathies including diabetic retinopathy. Jennifer's research is supported by the NHMRC, JDRF, Diabetes Australia and the CASS Foundation. Jennifer has a long history of working with national and international pharmaceutical companies with the view to clinical translation.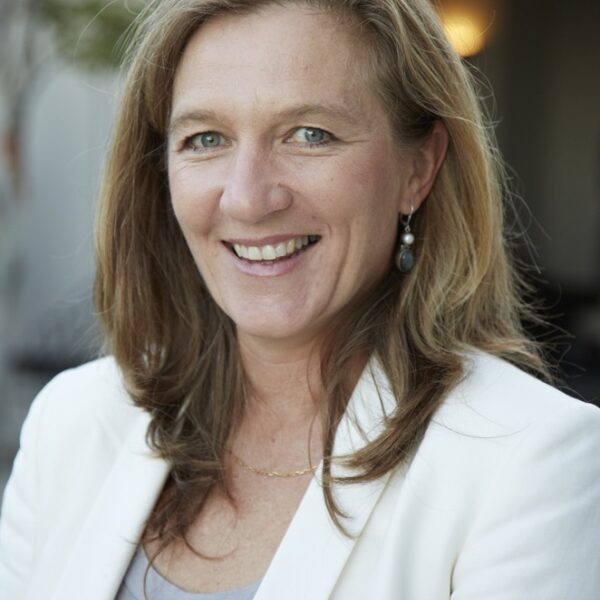 Professor Liz Davis
ADEA Symposium Speaker
Professor Liz Davis MBBS, FRACP, PhD is an Australian clinical researcher in paediatric diabetes. She received paediatric endocrinology training in Perth and University of Pennsylvania, and received her PhD from UWA. Professor Davis is the Head of the Department of Endocrinology and Diabetes at Perth Children's Hospital, a State-wide service responsible for the care of all children with diabetes and endocrine disorders in Western Australia.
She also co-directs the Children's Diabetes Centre at Telethon Kids Institute, an integrated Clinical and Research centre, which has exercise as one if its key research themes. She is a past president of the professional society, Australasian Paediatric Endocrine Group.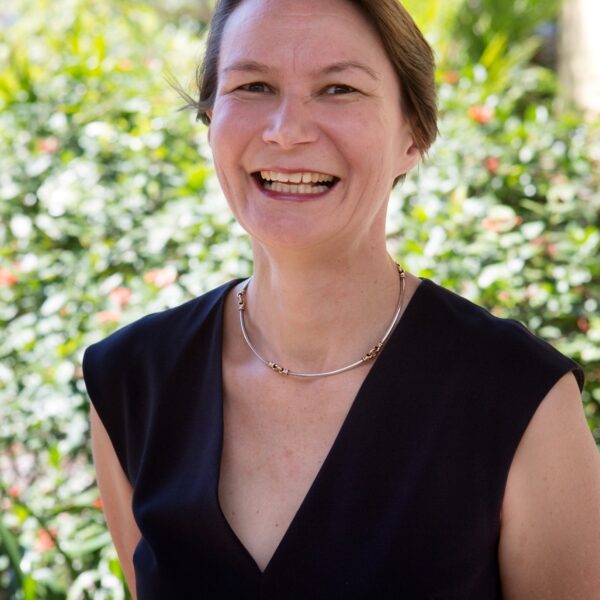 Dr. Louise Maple-Brown
ADEA Symposium Speaker
Louise Maple-Brown is Senior Endocrinologist at Royal Darwin Hospital (Darwin, Northern Territory, Australia) and an NHMRC Senior Principal Research Fellow with Menzies School of Health Research and Chair NT Diabetes Network. Louise leads a clinical research program within the Wellbeing and Preventable Chronic Diseases division of Menzies, with a focus on diabetes and related conditions in Indigenous Australians.
Louise established and leads the Diabetes across the Lifecourse: Northern Australian Partnership. The partnership includes several large NHMRC-funded projects, including the Northern Territory and Far North Queensland Diabetes in Pregnancy Partnership and The PANDORA (Pregnancy And Neonatal Diabetes Outcomes in Remote Australia) Cohort Study. After completing the majority of her physician and endocrinology training at St Vincents Hospital Sydney, Louise moved to Darwin in 2002 to pursue her passion for improving the health of Indigenous Australians. Louise is currently on the Australian Diabetes Society Council and was previously a member of the Council of the Australasian Diabetes in Pregnancy Society. Louise has been providing clinical diabetes services to urban and remote NT communities for over 17 years, including more recently via telehealth.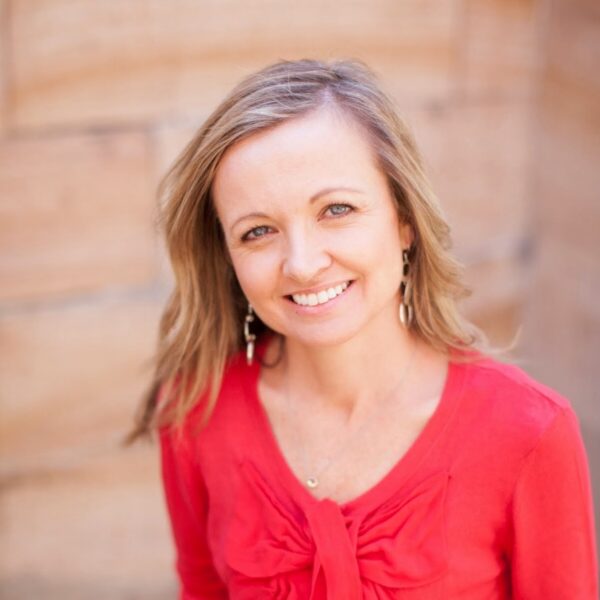 Nicole Dynan
ADEA Symposium Speaker
Nicole is an Accredited Practising Dietitian and Accredited Sports Dietitian. She specialises in gut health and food intolerance and is one of a handful of dietitians in Australia with qualifications in dietetics and psychology. Nicole is known as 'The Gut Health Dietitian' and owns and runs a network of private practice clinics in Sydney for 'The Good Nutrition Company'.
Nicole also runs a corporate nutrition service for Australia's largest EAP Provider, Benestar, established in 2014, which specialises in assisting employees with weight management and chronic diseases such as diabetes. Nicole is a guest lecturer for The University of Sydney & University of New South Wales and is a media spokesperson for Dietitian's Australia. Prior to becoming a dietitian, Nicole worked as a senior manager in the chronic disease management division for Merck, Sharp & Dohme (MSD) pharmaceuticals.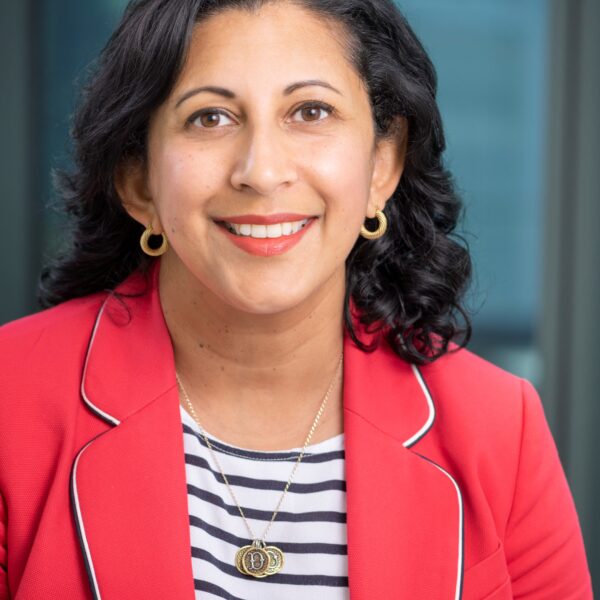 Associate Professor Shilpa Jesudason
ADEA Symposium Speaker
A/Prof Jesudason (MBBS, PhD, FRACP) is a Staff Specialist Nephrologist and Chair of the Clinical Research Group at the Royal Adelaide Hospital's Central Northern Adelaide Renal and Transplant Service (CNARTS), the Clinical Director of Kidney Health Australia and Associate Professor, University of Adelaide. She trained at the Royal Adelaide Hospital, Flinders Medical Centre and St Mary's Hospital Transplant Unit in London before returning in 2004 to undertake PhD studies in transplantation immunology at the Basil Hetzel Institute, Queen Elizabeth Hospital.
Her current clinical and research interests include pregnancy-related issues in women with renal disease, including all stages of CKD, dialysis and transplant patients, living kidney donors and women with hypertension. She also chairs the CNARTS Clinical Research Group which leads a range of studies addressing patient-centred outcomes in CKD and dialysis patients. Dr Jesudason has been the Clinical Director at Kidney Health Australia since June 2017.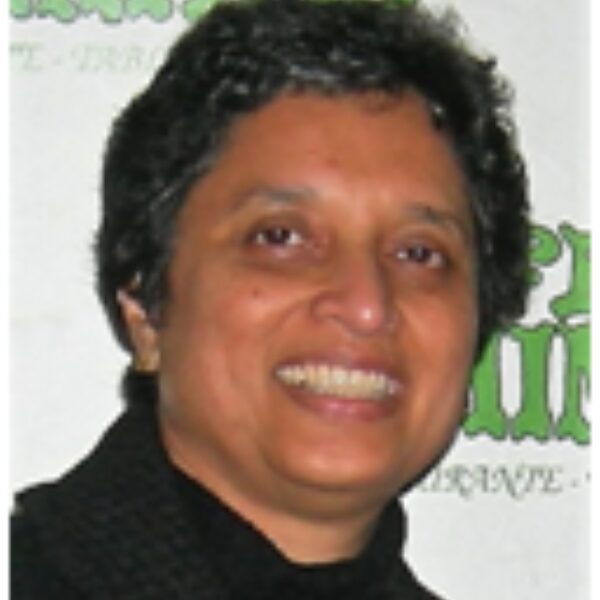 Achamma Joseph
ADEA Symposium Speaker
Achamma is a CDE and an APD based in Townsville, Queensland. She has worked in the public and private sector for the last 35 years. She started her career as a research assistant in a Diabetes Research Centre and her passion to improve management for people with Diabetes continues on. On a daily basis she works with the aged and elderly who have several comorbidities including dementia. This led her to complete a diploma in Dementia Care recently to gain an insight into this cohort's mind.
She has been actively involved in various committees both for the ADEA and Dietitians Australia and is a trained DESMOND & SMARTs educator for Diabetes Australia. Her passion for education and training community health workers, nurses and other health care professionals has seen her involvement in a number of diabetes-related international projects including the World Diabetes Foundation project in Papua New Guinea, Diabetes Training and Awareness Project in Kiribati, Pacific Islands and Aus-Aid funded Diabetes training project in India. Her research interests and projects have been presented at state, national and international conferences.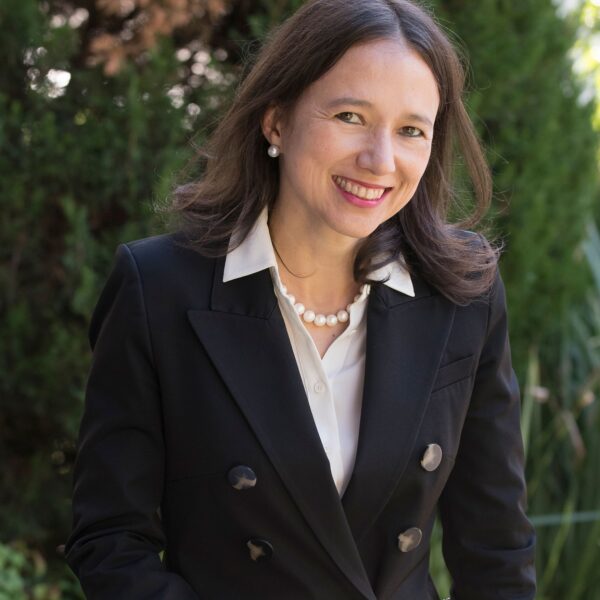 Dr. Alexia Pena Vargas
ADS Symposium Speaker
Dr Peña is a Senior Lecturer at The University of Adelaide–Robinson Research Institute and a Paediatric Endocrinologist at the Women's and Children's Hospital in Adelaide. She has been actively involved in the Australian and New Zealand Obesity Society (ANZOS) as Council member and Secretary (2009-2013); and in the Australasian Paediatric Endocrine Group (APEG) as Council member and secretary (2009-2017).
Her two main areas of research include improving the care of children with diabetes and adolescent girls with polycystic ovary syndrome. Dr Peña initiated and led a multidisciplinary evidence based guidelines development group that developed and published the first Australasian Guidelines for assessment and management of children with Type 2 diabetes.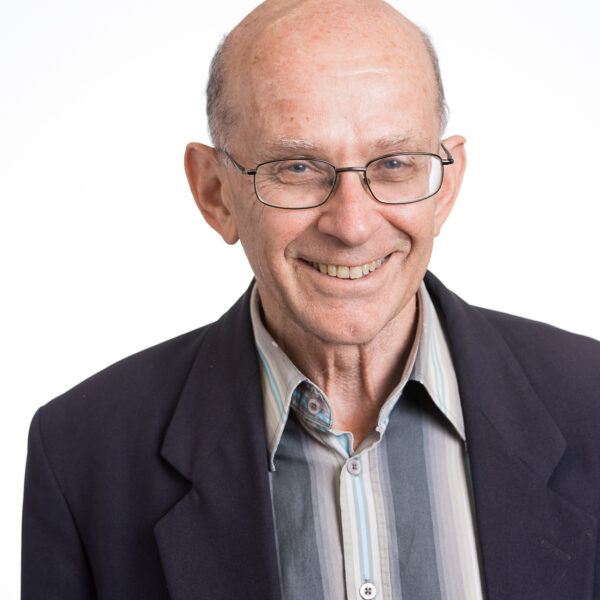 Professor Bernard Tuch
ADS Symposium Speaker
Bernie Tuch is a practising endocrinologist with a long term passion of developing a cell therapy for type 1 diabetes. He was one of the first to conduct a clinical trial with human fetal pancreas, and subsequently transplanted islets from human donors into recipients without using immunosuppression. He is a Director of a company that implanted neonatal pig islets into diabetic humans also without immunosuppression.
He is currently trying to return to the clinic with human beta cells differentiated from pluripotent stem cells that are seeded into an immunoisolatory bioengineered device and implanted subcutaneously. Dr Tuch spends his non-clinic time in academia (he is a Professor at the University of Sydney and Monash University), the not-for-profit sector (Australia Foundation for Diabetes Research, and NSW Stem Cell Network) and the commercial arena (Living Cell Technologies Ltd).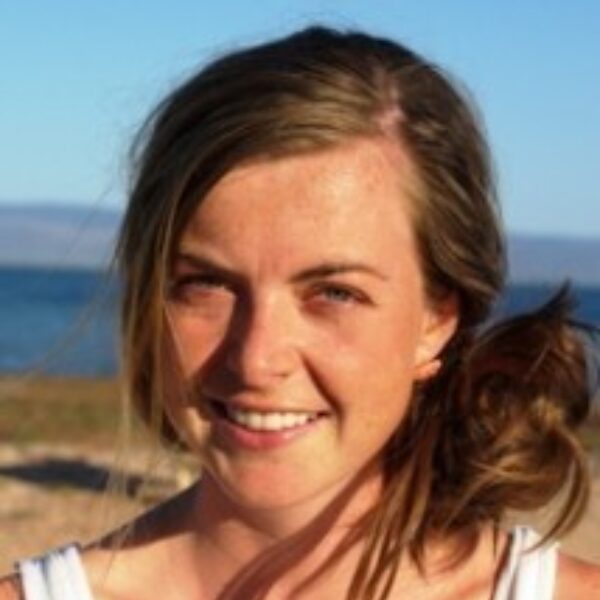 Dr. Renae Kirkham
ADS Symposium Speaker
Doctor Renae is a social scientist with an interest in the social determinants of health and complex health interventions. Renae works for the DIABETES across the LIFECOURSE – Northern Australia Partnership. She is co-leading a program of work with Professor Louise Maple-Brown that aims to enhance models of care across Northern Australia for youth with type 2 diabetes; and heavily involved in evaluating models of care for diabetes in pregnancy across the Northern Territory and Far North Queensland.
Renae chairs the Menzies-wide youth working group and in 2019 initiated and led the Northern Territory Youth Health Summit. Renae is also jointly teaching the Qualitative Research Methodology Unit for Menzies' Master of Public Health.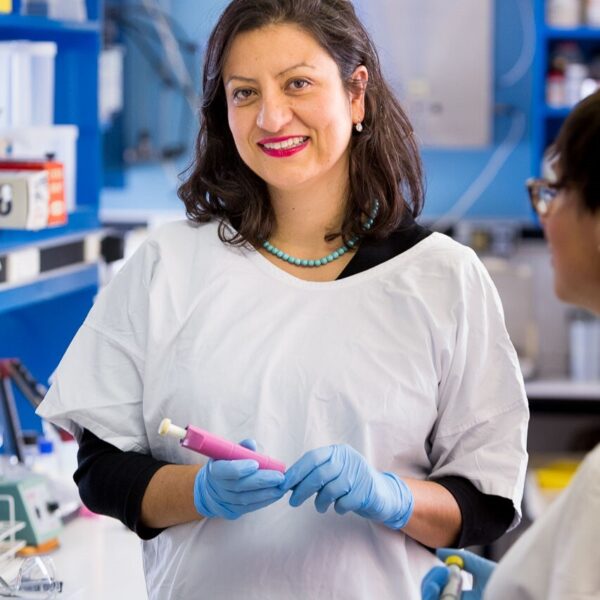 Associate Professor Elif Ekinc
ADS Symposium Speaker
A/Professor Elif Ekinci is an academic endocrinologist who is working to translate research into improved outcomes for people with type 1 and type 2 diabetes. She is the Weary Dunlop Medical Research Foundation Principal Research Fellow in Metabolic Medicine at The University of Melbourne, Department of Medicine, Austin Health.
She is also the Head of Diabetes at Austin Health, where she co-ordinates the clinical care of inpatients and outpatients with diabetes. She heads diabetes and obesity clinical trials at CREDO-Centre for Centre for Research and Education in Diabetes and Obesity and has over 135 publications in leading diabetes and endocrinology journals and has obtained a total of over $7.5 million of research funding, including a recent NHMRC Clinical Trials and Cohort Studies grant.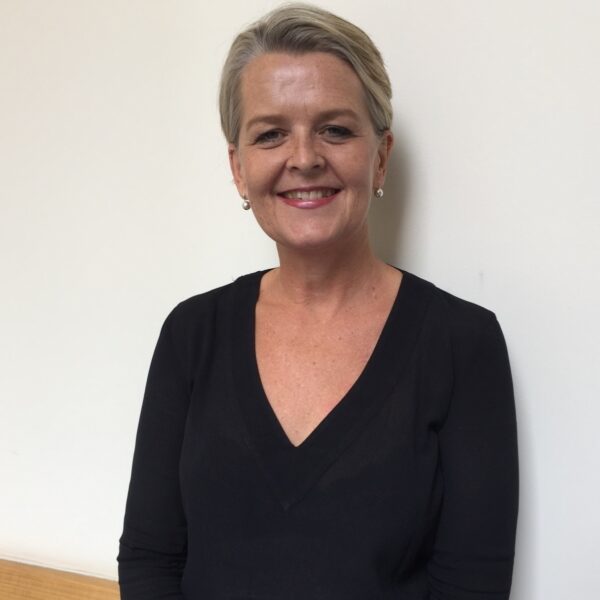 Dr. Jane Overland
ADS Symposium Speaker
Dr. Jane Overland was Australia's first diabetes nurse practitioner, with over 30 years' experience in chronic disease management. She is responsible for providing clinical management and psychological support to a wide range of people with diabetes, as well as educating health care professionals in the nuances of diabetes care. She is a Clinical Associate Professor with The School of Nursing, The University of Sydney. She is also one of the co-founders of Total Diabetes Care, a boutique diabetes service.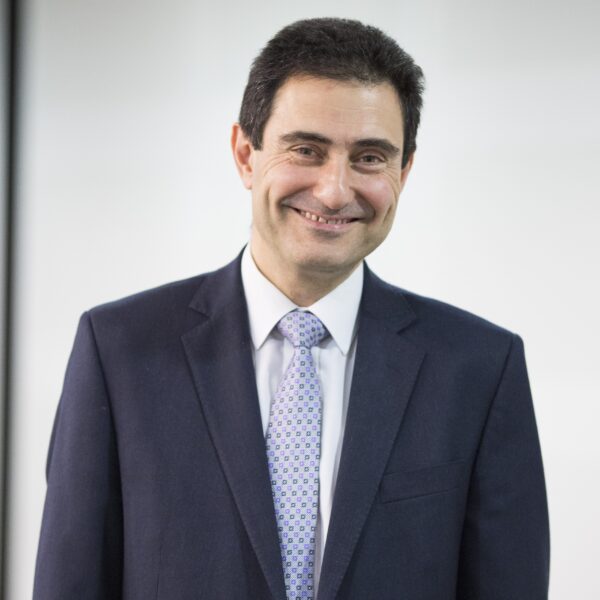 Professor Jonathan Shaw
ADS Symposium Speaker
Professor Jonathan Shaw is Deputy Director at Melbourne's Baker Heart and Diabetes Institute where his research focuses on epidemiology and clinical research in diabetes, and he is also a consultant physician in the diabetes services. He is also an endocrinologist, Chair of the Diabetes Advisory Group to the AIHW, Council member of the Australian Diabetes Society, and Past-President of the International Diabetes Epidemiology Group.
His awards include the IDEG Peter Bennett award (2011), the ADS Jeff Flack Diabetes Data award (2015), and the ADS Kellion Diabetes award (2018). He has authored over 400 peer-reviewed scientific papers and 35 book chapters, was included in the Thomson Reuters The World's Most Influential Scientific Minds (2014) and the Clarivate list of the world's most Highly Cited Researchers (2017 and 2018).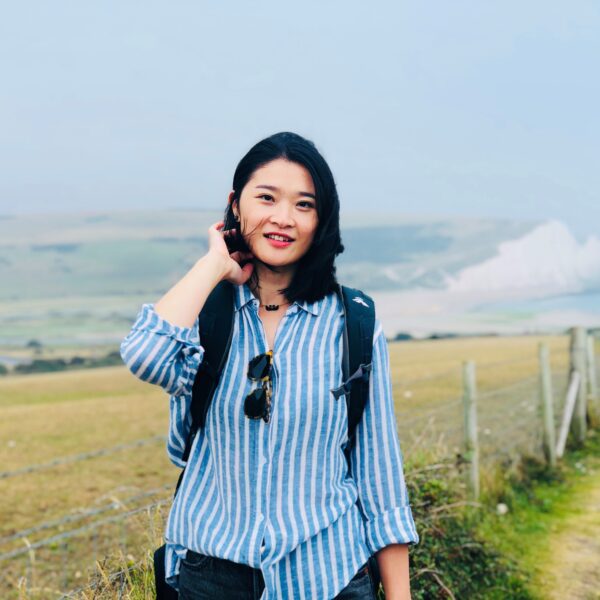 Dr. Qin Wang
ADS Symposium Speaker
Dr. Qin Wang is a postdoctoral researcher in the Nuffield Department of Population Health at the University of Oxford. She received her PhD in Public Health from University of Oulu in 2017. Her research interests primarily focused on integrating multi-omics data including genetics, proteomics and metabolomics data across multiple cohorts and biobanks to understand the causes of diseases and also priotise drug targets for development.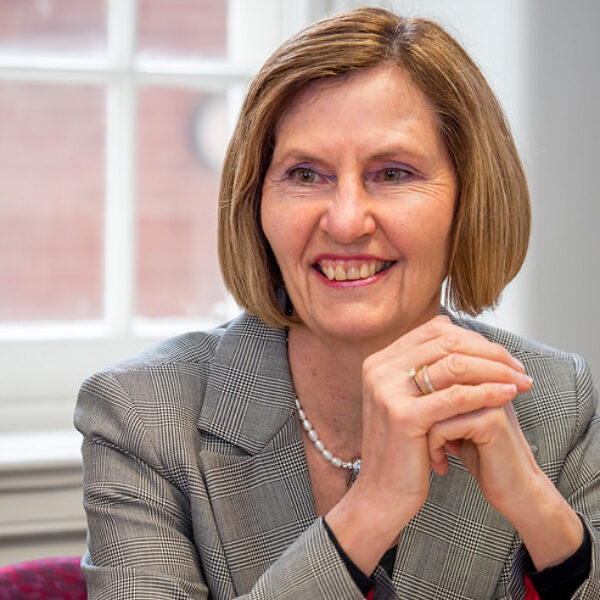 Professor Trisha Dunning
ADEA Symposium Speaker
Professor Dunning is an internationally recognised diabetes nurse educator. She has authored over 300 peer-reviewed and other publications 10 books, 15 book chapters and led the development of three clinical practice guidelines. She is regularly invited to speak at national and international conferences. She has received many awards for her work, including being made a Member of the Order of Australia, inducted into Sigma Theta tau Researcher Hall of Fame and the Victorian Honour Roll of women.
She lives in rural Victoria, Australia with her beloved alpacas, Westie dog and husband John, where she dabbles in gardening and writes short stories.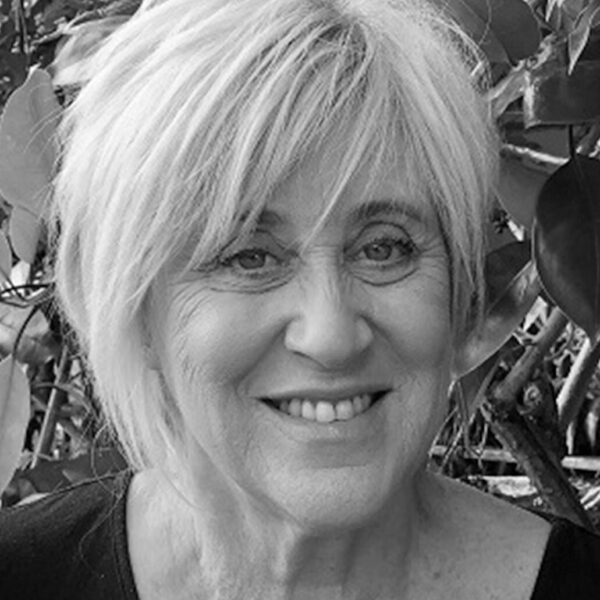 Angela Blair
ADEA Symposium Speaker
As a Credentialled Diabetes Educator for more than 40 years, my passion has been supporting people living with diabetes. I have been responsible for the development, delivery and review of many programs for children, adolescents and adults living all types of diabetes. This has included training for health professionals both face-to-face and via an eLearning format.
My professional qualifications are NSW registered nurse/midwife with a Bachelor of Nursing from the University of Newcastle (1993), and a Masters in Applied Management (Health) through the University of Newcastle and a Certificate 4 in Learning and Assessment.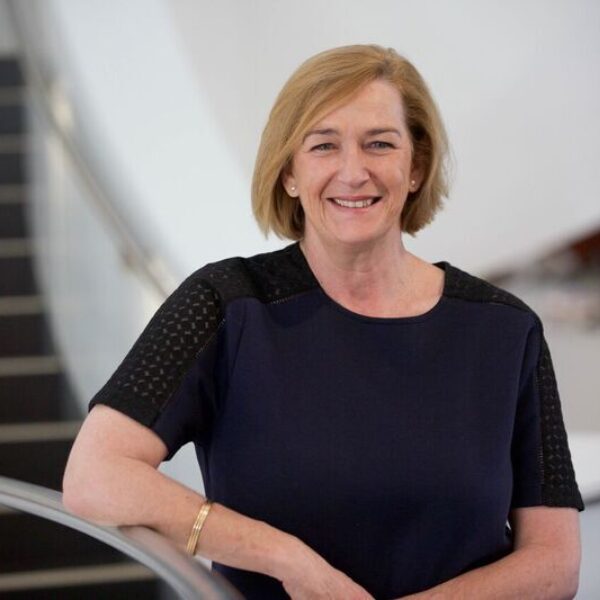 Trish Egan
ADEA Symposium Speaker
Trish has a marketing and communications background and has worked for some of the largest global consumer-facing organisations in Australia, United Kingdom and United States. She moved across to the Not for Profit sector 15 years ago, at the time Vision Australia was formed and became the inaugural General Manager, Marketing and Fundraising. Trish has a Bachelor of Business Studies, Marketing and is a graduate of Australian Institute of Company Directors.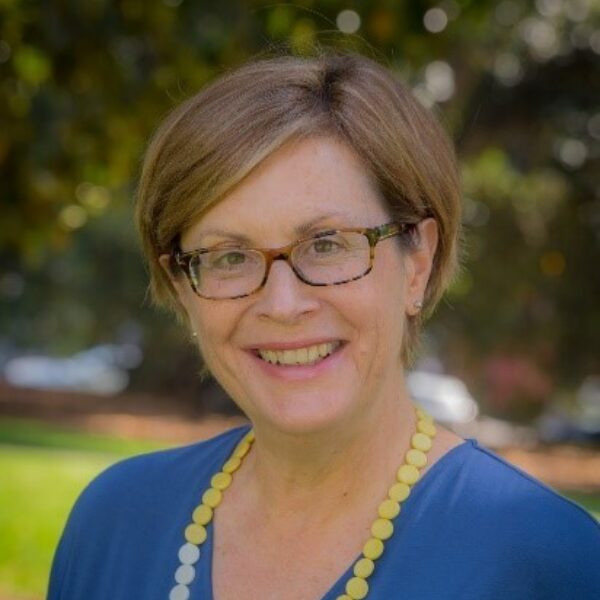 Dr. Virginia Hagger
ADEA Workshop Speaker
Dr. Virginia Hagger is a registered nurse and credentialed diabetes educator with postgraduate qualifications in education, public health and was awarded her PhD (Psychology) from Deakin University in 2019. Virginia is a Senior Lecturer in Nursing and Course Director of the Graduate Certificate of Diabetes Education at Deakin University.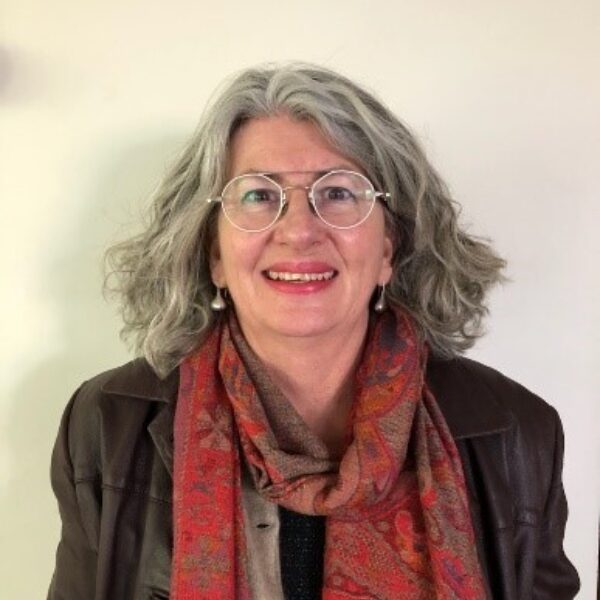 Catharine McNamara
ADEA Workshop Speaker
Catharine McNamara is a registered nurse and CDE and has been working in the field of diabetes education for more than 20 years. Catharine works in the clinical field of women's health, particularly in diabetes and pregnancy and also in teaching, as a Unit Chair in the Graduate Certificate of Diabetes Education at Deakin University.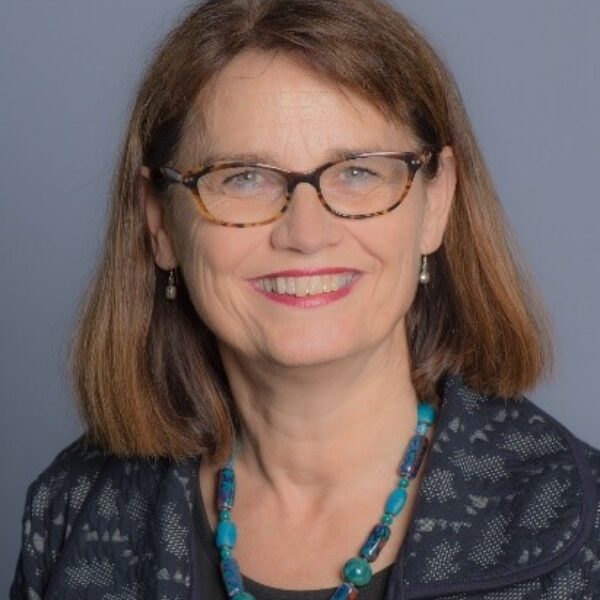 Professor Bodil Rasmussen
ADEA Workshop Speaker
Professor Bodil Rasmussen is Chair in Nursing and Director for the Centre for Nursing Research at Western Health and has developed a program of research focusing on strategies to improve the quality of care and self-management in people with diabetes and other chronic conditions. Her research program specifically focusses on empowering people to self-managing their condition by using technologies and implementation of research evidence into practice to improve patient outcomes; numerous projects involved international teams.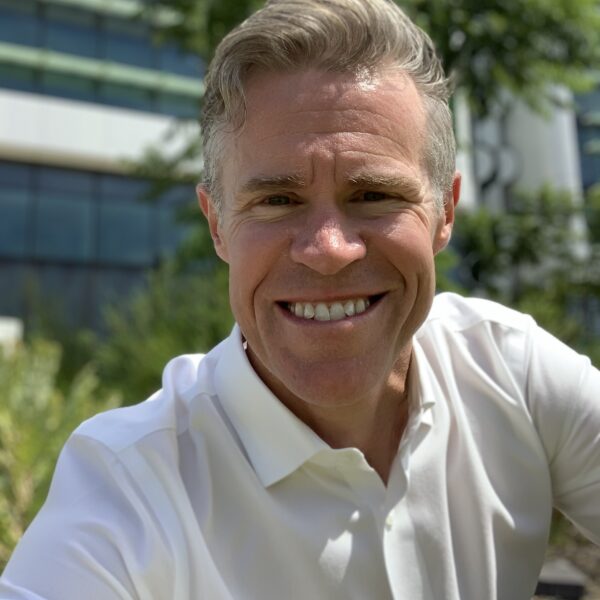 Dr. Craig Taplin
ADEA/ADS Symposium Speaker
Dr. Craig Taplin trained at The Children's Hospital, Westmead in Sydney, followed by fellowships at The Children's Hospital, Colorado and The Barbara Davis Centre for Childhood Diabetes. He then spent 10 years on the staff at Seattle Children's Hospital and directed the paediatric endocrinology fellowship at The University of Washington.
In Colorado, and then Seattle, he and his team published methods to reduce nocturnal hypoglycaemia after exercise, to improve the quality of exercise education in paediatric diabetes clinics, how fear of hypoglycaemia may impact exercise, and how well youth with type 1 diabetes follow safety guidelines around exercise. He is a co-author of two international consensus statements on exercise and type 1 diabetes. In 2019 he returned to Australia to join the team at Perth Children's Hospital and Telethon Kids Institute, with the goal to incorporate systematically evaluated physical activity level into the standard of care for all youth with T1D.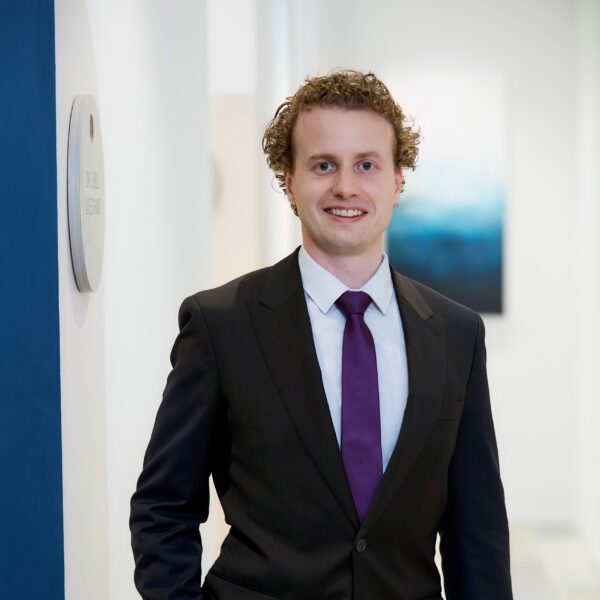 Dr. Joel Lasschuit
ADS Symposium Speaker
Dr. Joel Lasschuit is an Endocrinologist who is determined to improve the outcomes for people with diabetes-related foot complications. He is a Staff Specialist in the Department of Endocrinology at St Vincent's Hospital Sydney where he co-leads the High Risk Foot Service (HRFS). Joel was appointed as the HRFS Database Manager (National Association of Diabetes Centres) in 2019. In this role he is overseeing the Australian Diabetes HRFS Database, which enables standardised minimum data collection by interested services nationally.
He is also involved in the HRFS Accreditation program. Joel is currently undertaking a PhD at the Garvan Institute of Medical Research, which includes a novel randomised clinical trial for people with acute Charcot foot across nine public teaching hospitals. He has presented his research at national and international meetings. Joel also co-founded the Sydney Diabetic Foot Interest Group (SyD FIG) in 2019, an inter-institutional and inter-disciplinary case based meeting held quarterly.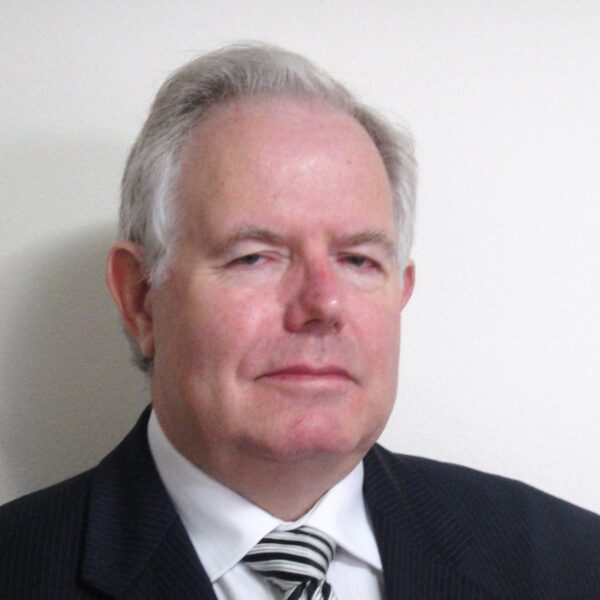 Professor Glen Maberly
ADS Symposium Speaker
Professor Glen Maberly is a Senior Staff Specialist Endocrinologist at Blacktown and Mt Druitt Hospitals, and the Director of Western Sydney Diabetes at Western Sydney Local Health District. Currently, Glen is the driving force behind the Western Sydney Diabetes (WSD), which was set up to address the epidemic of diabetes in greater western Sydney, where it is estimated that more than 50 percent of its residents are overweight or obese, and at high risk of diabetes.
Throughout his career, Prof Maberly has focused on fostering public-private-civic partnerships and bring public health evidence-based research findings to large scale implementation.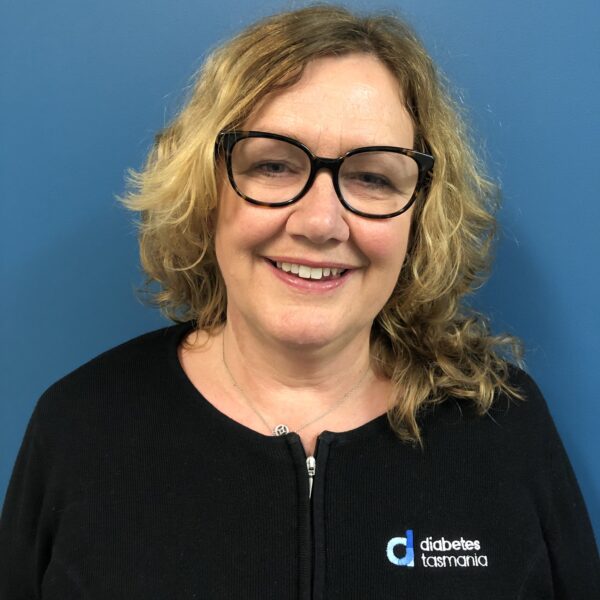 Elisa Williams
ADEA Symposium Speaker
Elisa is a registered nurse and credentialed diabetes educator with a background in Paediatrics before completing her Graduate Certificate in Diabetes in 1993 and moving into diabetes education in 1996. She worked at the Northern Diabetes Service at Launceston General Hospital in the Tasmanian Health Service working in all areas of diabetes care.
She then worked in community-based diabetes education with Tasmanian Divisions of General Practice, Medicare Local and Primary Health Tasmania. Since 2016 Elisa has been Clinical Manager with Diabetes Tasmania based in Northern Tasmania. She has been part of a working group on aged care for the last 3 years which is a pilot program to improve outcomes for residents with diabetes in Aged Care facilities.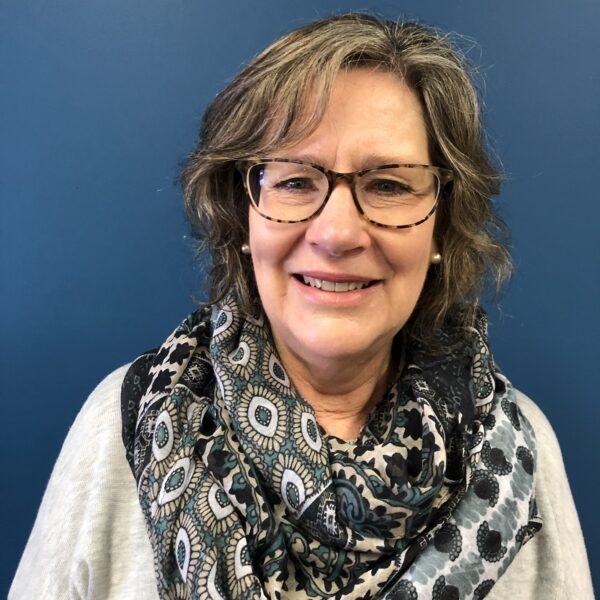 Anne Acheson
ADEA Symposium Speaker
Anne is a registered nurse and credentialed diabetes educator with a background in critical care and renal nursing before moving into the diabetes world for the last 12 years. She worked at the North West Diabetes service under the Tasmanian Health Service working in all areas of diabetes care completing her Graduate Certificate in Diabetes in 2010.
She then worked in community-based diabetes education under Primary Health and for the last 4 years has been with Diabetes Tasmania based in the North West Coast of Tasmania running clinics and groups. She has been part of a working group on aged care for the last 3 years which is a pilot program to improve outcomes for residents with diabetes in Aged Care Facilities.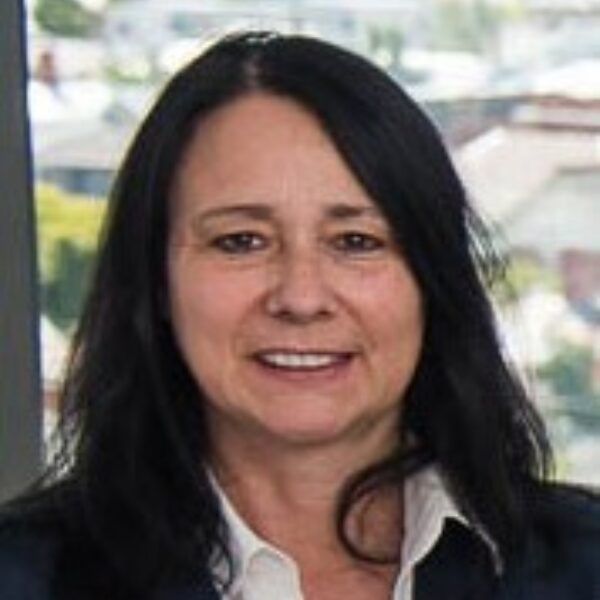 Professor Karin Jandeleit-Dahm
ADS Symposium Speaker
Professor Karin Jandeleit-Dahm is the Deputy Head of the Diabetes Department at CCS, Monash University. is recognised as a clinical scientist and leader in the field of diabetic complications. She holds Professorships at Monash University and the University of Hannover, Germany. Her work has received a number of awards including the Lise Meitner and the Dorothea Erxleben Awards (recognising research excellence in Germany). Professor Jandeleit-Dahm has over 170 publications in high impact factor journals, including in Circulation, JASN, Circulation Research and Diabetes.
She was on the Editorial Board for Diabetologia >8 years, and serves on the editorial boards for Diabetes, Clinical Science and the Australian Internal Medicine Journal. Previously, she has been President of the Australian Atherosclerosis Society (2012-14). She was awarded fellowship of the Australian Academy of Health and Medical Sciences (2018) and is now the chair for the Victorian AAHMS selection committee. In 2019, she was awarded the prestigious Leibniz Chair at the German Diabetes Centre, Leibniz Centre for Diabetes Research at the Heinrich Heine University, Dusseldorf, Germany.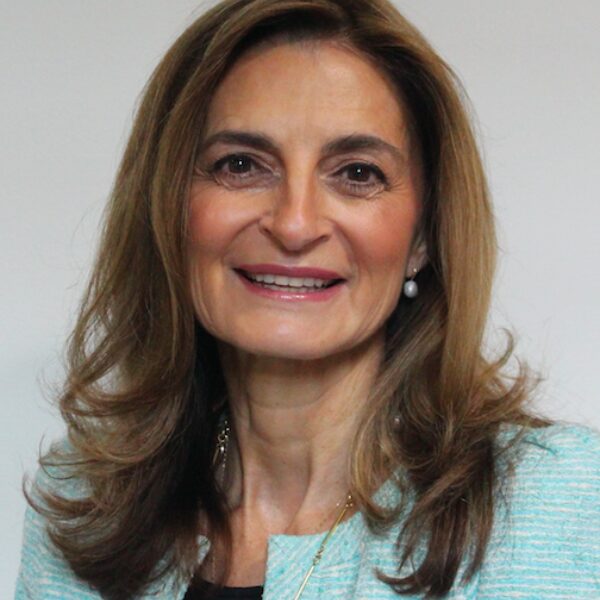 Professor Katherine Samaras
ADEA Symposium Speaker
Like many working women, Katherine wears several hats. She is Senior Staff Specialist, in the Department of Endocrinology St Vincent's Sydney and Theme Leader Healthy Ageing, Garvan Institute of Medical Research. She is the Chief Specialty Editor for the journal Frontiers in Obesity and Director of the Australian Centre for Metabolic Health.
Katherine has had a long interest in diet and weight optimisation for diabetes prevention and treatment, particularly in people with severe mental illness. Another significant interest in how diabetes adversely affects cognition preventing this, both in clinic and in research, about which she will talk to us today.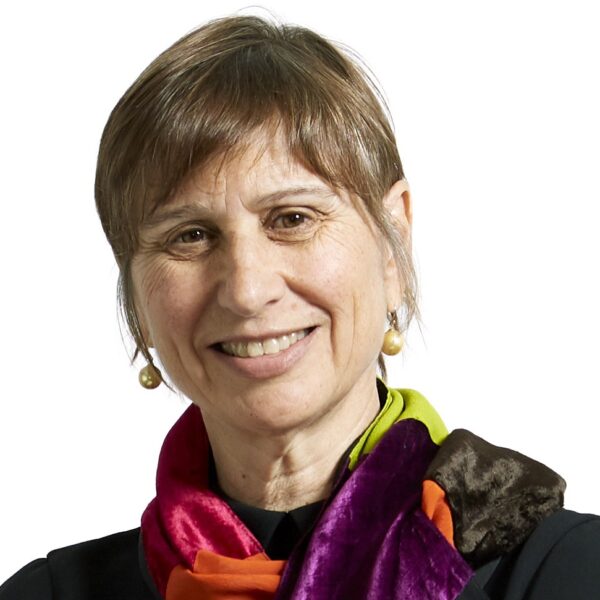 Professor Susan Davis
ADS Symposium Speaker
Professor Susan Davis, MBBS, FRACP, PhD, FAHMS is an NHMRC Senior Principal Research Fellow, Director, Monash University Women's Health Research Program, Consultant Endocrinologist and Head, Specialist Women's Health Clinic for women with complex disease, Alfred Hospital Melbourne and consultant at Cabrini Medical Centre. Her research has advanced the understanding of estrogen and testosterone action, deficiency and replacement in women.
She is a past president of the Australasian Menopause Society and immediate past President of the International Menopause Society. She has over 420 peer-reviewed publications and in numerous awards. Her contributions to endocrinology were recognised by the Australian Endocrine Society Senior Plenary Award (2019) and the International Excellence in Endocrinology Laureate Award of the Endocrine Society USA (2015).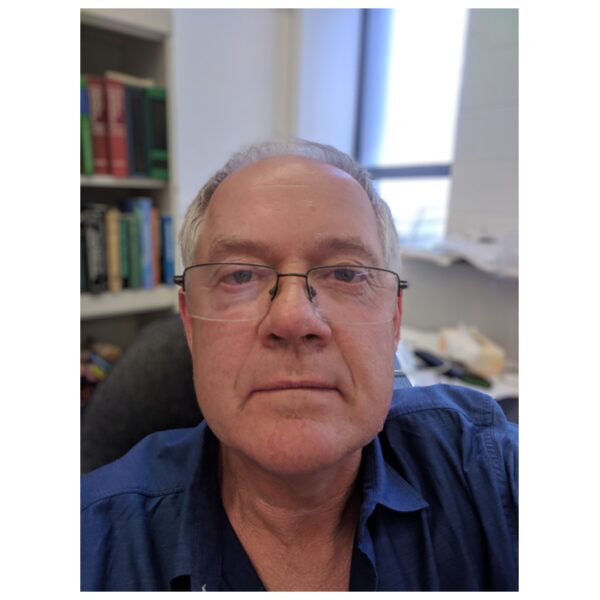 Professor Anthony Verberne
ADS Symposium Speaker
Tony Verberne graduated from the University of Melbourne with a BSc (Hons) in 1978 and a PhD in Pharmacology in 1982. In 1989-1991 he undertook post-doctoral training at the University of Maastricht, The Netherlands and the University of Virginia. He was an NHMRC Senior Research Fellow from 1993 to 2007. In 2005 he was awarded a Doctor of Science by the University of Melbourne. He has served on the editorial boards of the American Journal of Physiology, the British Journal of Pharmacology and Brain Research Bulletin.
Currently he serves on the editorial boards of Autonomic Neuroscience - Basic & Clinical, the Journal of Neurophysiology, and the American Journal of Physiology. In 2011, along with Ida Llewellyn-Smith, he co-edited Central Regulation of Autonomic Functions. His research has examined supramedullary circulatory control mechanisms, central cardiovascular reflex pathways, central control of pancreatic secretion and brain control of glucose homeostasis during hypoglycaemia.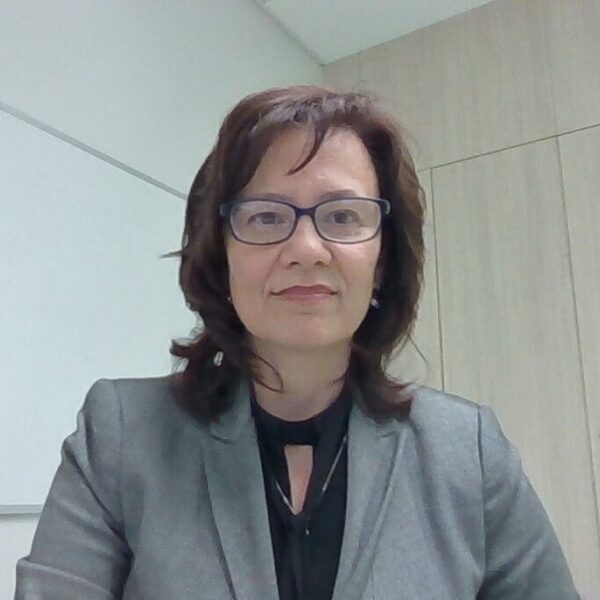 Dr. Brigid Knight
ADEA Symposium Speaker
Brigid has worked in diabetes for more than 20 years starting first at the Queensland Diabetes Centre at the Mater in Brisbane, progressively adding in private practice work and then transitioning to the Queensland Children's Hospital (QCH). Over this time, Brigid has worked to develop education strategies to improve diabetes control.
Her work includes co-development of the Rapidcalc iPhone dose calculator, development of the rapid insulin dosing card that has become the standard tool used by all children with T1DM and contribution to the Dose Adjustment for Normal Eating (DAFNE) program at all levels, from the introduction of the program in 2005, subsequent facilitation of the program over 10 years and ongoing contribution to curriculum review and representation on the DAFNE advisory group. Brigid's PhD focused on intensive management strategies and education for T1DM and she remains focused on improving self-management education for flexible insulin therapy. Brigid's work life is now split between diabetes clinic at the QCH and her private practice, TIPS for Diabetes and Brisbane Endocrine.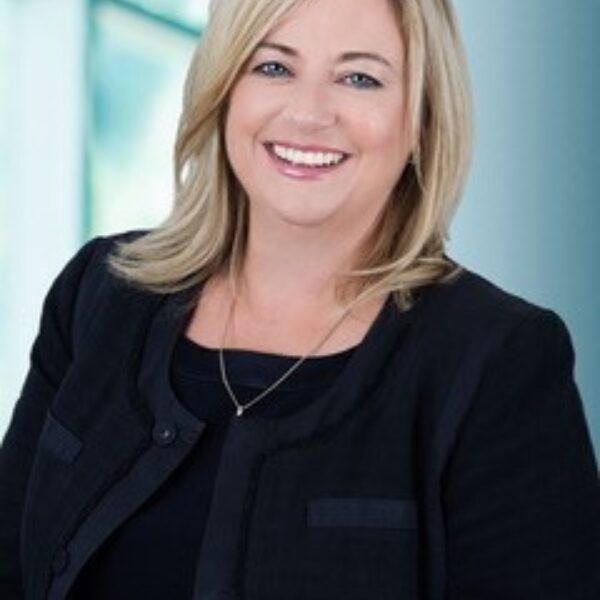 Associate Professor Carolyn Allan
ADS Symposium Speaker
Assoc Prof Carolyn Allan is a Consultant Endocrinologist at Monash Health, Melbourne, Australia, and Clinical Lead in the Monash Clinical Andrology Service. She is an Adjunct Clinical Associate Professor at the Hudson Institute of Medical Research and Department of Obstetrics & Gynaecology, Monash University, Melbourne, Australia, and is an Advisor to Healthy Male (formerly Andrology Australia). She completed her advanced training in endocrinology at Prince Henry's Hospital / Monash Medical Centre, Melbourne, and at St Bartholomew's in London.
She obtained a Diploma in O&G whilst in the UK. Upon returning to Australia she undertook a PhD in Andrology at Prince Henry's Institute with the subject of her thesis the effect of ageing and body composition on androgens in the male, and the role of testosterone therapy on body composition and markers of cardiovascular risk. She maintains clinical and research interests in the field of male reproductive endocrinology.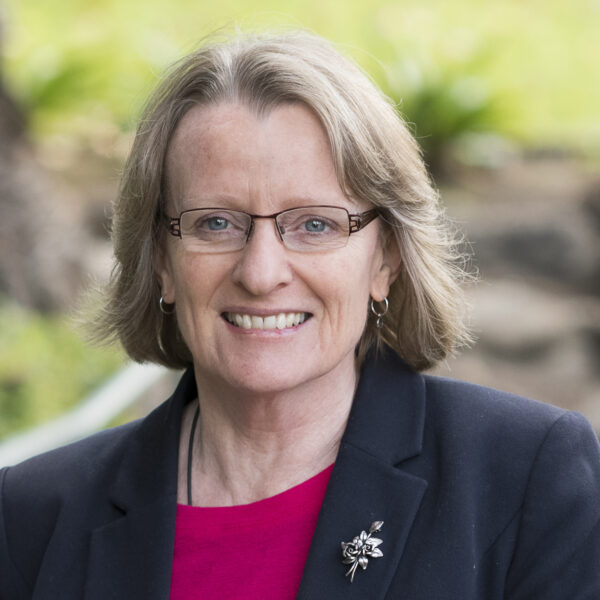 Professor Claire Roberts
ADEA Symposium Speaker
Professor Claire Roberts is an inaugural NHMRC Leadership Fellow and Matthew Flinders Professor at Flinders University and Adjunct Professor at the University of Adelaide where she was recently Deputy Director of the Robinson Research Institute and lead its Pregnancy and Birth Theme. Claire Roberts is President of the International Federation of Placenta Associations and Past President of the Australian and New Zealand Placenta Research Association. She is an internationally recognized authority and thought leader in placenta research.
Claire is Scientific Director of the Adelaide SCOPE and STOP pregnancy cohorts and has developed algorithms for use as screening tools to predict which women are at risk of developing major pregnancy complications including gestational diabetes She has a particular interest in modifiable risk factors for poor health in pregnancy and beyond. She has over 200 refereed publications and has won more than $25million in grant funding.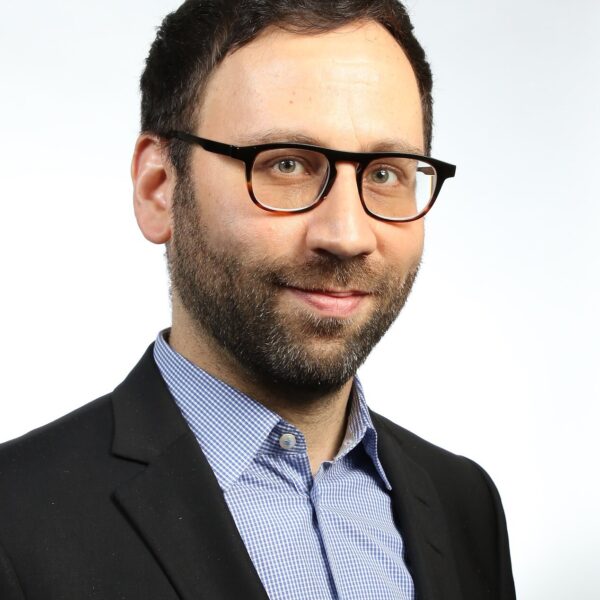 Dr. David Cherney
ADS Symposium Speaker
Following his clinical training in Nephrology, Dr. Cherney completed his PhD in human renal physiology at the Institute of Medical Science, University of Toronto in 2008. He is currently Professor in the Department of Medicine, University of Toronto and a Clinician Scientist at the University Health Network and Mount Sinai Hospitals, where he is director of the Renal Physiology Laboratory. He is supported by the Canadian Institutes of Health Research, the JDRF, the Heart and Stroke Richard Lewar Centre of Excellence, the Heart and Stroke Foundation of Canada and the Banting and Best Diabetes Centre.
He is also supported by a Department of Medicine, University of Toronto Merit Award. Dr. Cherney's research program focuses on physiological factors that initiate renal disease in patients with diabetes, such as renal hyperfiltration and inflammation, and the role of the cardiorenal axis in diabetes. His research group is also involved in early and late phase clinical trials in the cardiorenal-metabolic field, including several primary renal outcome trials in patients with and without diabetes. Dr. Cherney's research program is closely aligned with his integrated and multidisciplinary cardiac-renal-endocrine clinic at the University Health Network, which maintains a strong emphasis on the prevention of diabetic nephropathy and cardiovascular disease. In 2019, he received the American Society of Nephrology (ASN) Distinguished Researcher Award for outstanding contributions to nephrology. In 2019 he also received the Diabetes Canada/CIHR - Institute of Nutrition Diabetes and Metabolism (INMD) Young Scientist Award.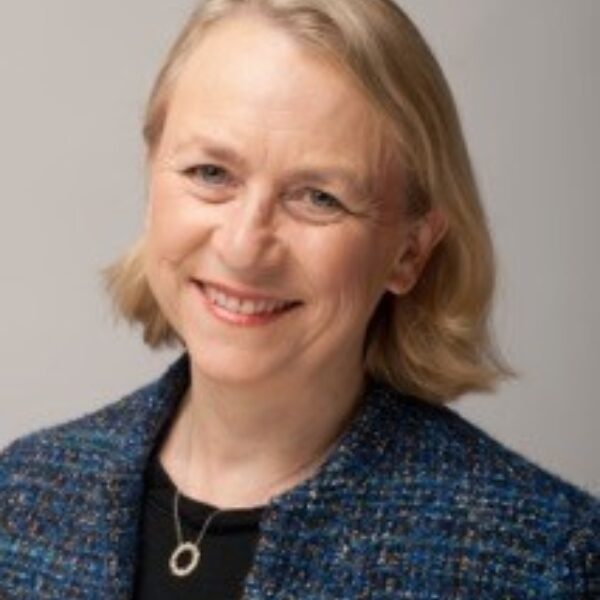 Associate Professor Glynis Ross
ADS Symposium Speaker
Associate Professor Glynis Ross is a Visiting Endocrinologist at Royal Prince Alfred Hospital, and a Senior Staff Specialist at Bankstown-Lidcombe Hospital. Glynis has been on the Australian Diabetes Society Council since 2012 and is currently President. Her major clinical and research interests are Diabetes in Pregnancy, Type 1 Diabetes, Insulin Pump Therapy and In-patient Diabetes Management. Dr Ross serves on State and National working parties in these areas and is Chair of the ADS-ANZCA joint working party on Guidelines for Perioperative Diabetes Management to be released 2020.
She has been Lead Endocrinologist of the Diabetes and Pregnancy service at RPAH for over 30 years. She was on the Australasian Diabetes in Pregnancy Society (ADIPS) Council from 1991-1998 and 2002-2010 (President 2008-2010). She is involved in the teaching programs of the Australasian Colleges of Anaesthetics, Obstetrics & Gynaecology, and Physicians, as well as education programmes for General Practitioners and Midwives.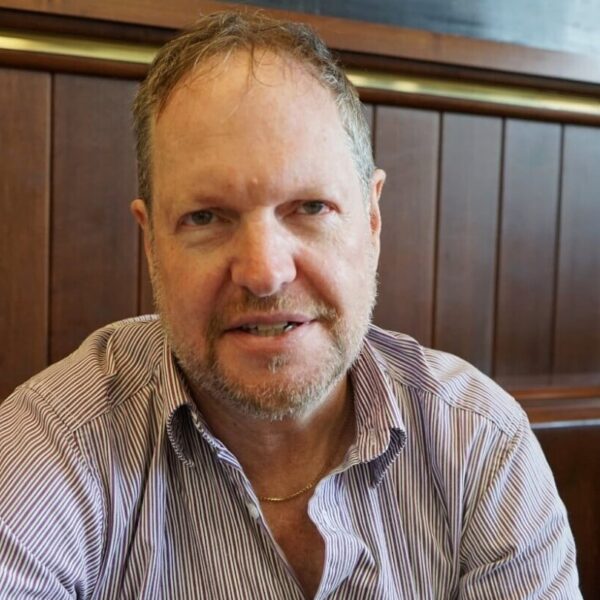 Professor Gary Wittert
ADS Symposium Speaker
Gary Wittert is a graduate of the University of the Witwatersrand in Johannesburg South Africa. After a year in rural general practice, he trained as an Endocrinologist in Christchurch, New Zealand. His postdoctoral training was at Harvard Medical School and Oregon Health Sciences University. He joined the University of Adelaide in 1994 and received a Personal Chair in 2004. He was Head of the Discipline of Medicine 2003-2019, and Head of School from 2006-2009.
He is currently Director of the Freemasons Centre for Men's Health and Wellness, University of Adelaide, Senior Consultant Endocrinologist Royal Adelaide Hospital, and Senior Principle Research Fellow at South Australian Health and Medical Research Institute. He is a Fellow of the Australian Academy of Health and Medical Sciences. His research interests relate to mechanisms, consequences and management of obesity and related disorders, particulary in men. He has published over 400 research papers, book chapters, invited reviews and expert reports.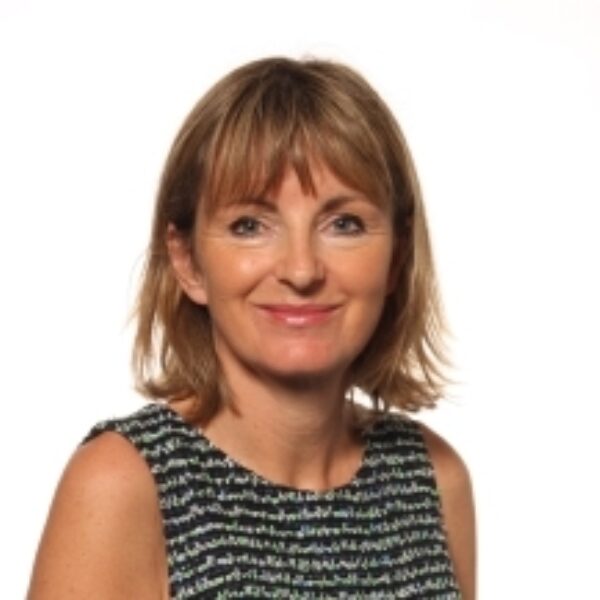 Professor Helen Murphy
ADEA Symposium Speaker
Helen Murphy is a Professor of Medicine (Diabetes and Antenatal Care) at the University of East Anglia, Professor of Womens Health at Kings College London, and a practicing clinician (Norfolk & Norwich University Hospital NHS Trust since 2015, Cambridge University NHS Foundation Trust since 2006). She runs a diabetes pregnancy research programme which aims to support women with diabetes to achieve the tight pregnancy glucose targets for optimal maternal infant health outcomes.
Her research interests include improving preconception care pathways, maternal dietary intake, expanding access to diabetes technology and evaluating automated closed-loop insulin delivery systems in type 1 diabetes pregnancy. Her research, which is funded by Juvenile Diabetes Research Foundation (JDRF), Diabetes UK, and the National Institute for Health Research (NIHR) is changing the management of diabetes in pregnancy with landmark publications in leading clinical journals. She is an associate editor for Diabetologia, chairs the UK National Pregnancy in Diabetes (NPID) group which is the largest 'real-world' audit of diabetes in pregancy and serves on a number of national and international research funding, trial steering and data monitoring committees.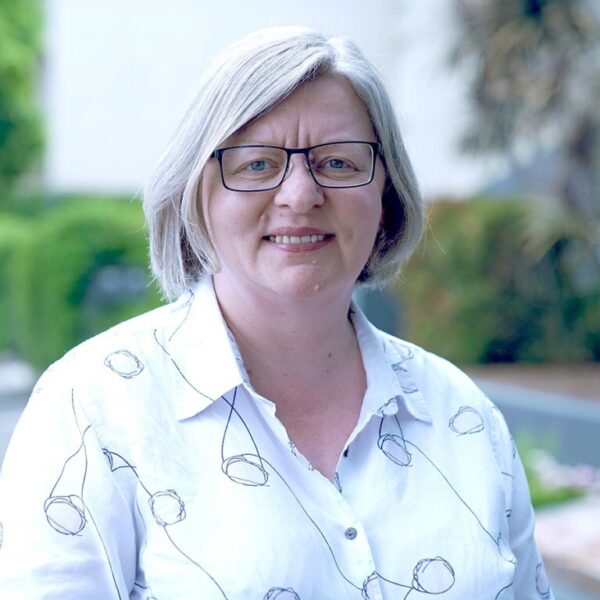 Jane Speight
ADEA/ADS Symposium Speaker
Jane is the Foundation Director of the Australian Centre for Behavioural Research in Diabetes (ACBRD), established in 2010 as a partnership for better health between Diabetes Victoria and Deakin University. Jane leads a large and varied program of research in Australia, with established and ongoing international collaborations (particularly in the UK and Denmark), through which she aims to improve the quality of life and self-care of people with diabetes, and encourage healthcare professionals to better understand the impact of diabetes and its treatment from the individual's perspective.
Jane has published 160+ articles in peer-reviewed journals, two books, several book chapters, and 220+ conference abstracts. Google Scholar indicates there have been >6,200 citations of her work, and she has an H-index of 35, an i10-index of 106. In 2018, she was honoured to be profiled in the Lancet Diabetes & Endocrinology: 'Jane Speight: tackling diabetes and its stigma Down Under'. In 2019, her profile was featured by The Lancet in a virtual collection to mark International Women's Day: #LancetWomen. Jane has been an investigator on numerous trials and research programmes, which have attracted total research funds of over $71 million.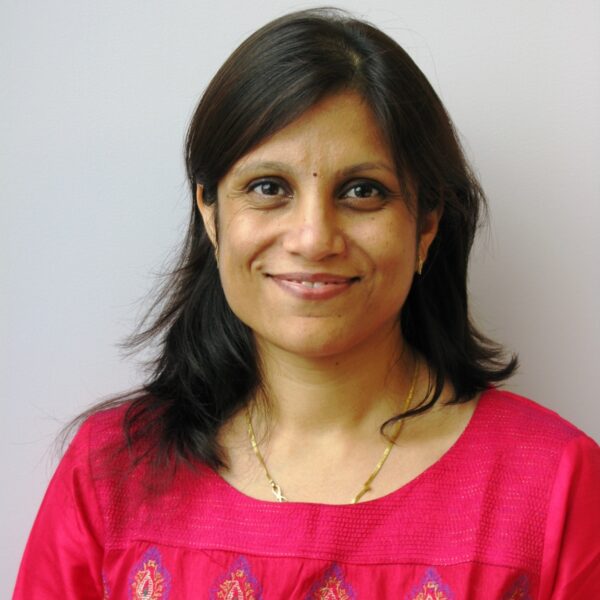 Dr. Leena Priyambada
ADEA Symposium Speaker
Dr. Leena Priyambada has received her training in Pediatric endocrinology at the Sanjay Gandhi Postgraduate Institute (SGPGI) in Lucknow, India. She did further her knowledge as observer in Pediatric endocrinology at The Cincinnati Children's Hospital Medical Center in Ohio. Her most recent work experience was with the Christian Medical College in Vellore, India and the Rainbow Children's Hospital in Hyderabad, India. She is the joint secretary of the Indian Society of Pediatric and Adolescent Endocrinology (ISPAE).
She is currently pursuing a research fellowship in Pediatric Diabetes at The Children's Hospital at Westmead in Sydney under the mentorship of Prof Maria Craig and Prof Kim Donaghue.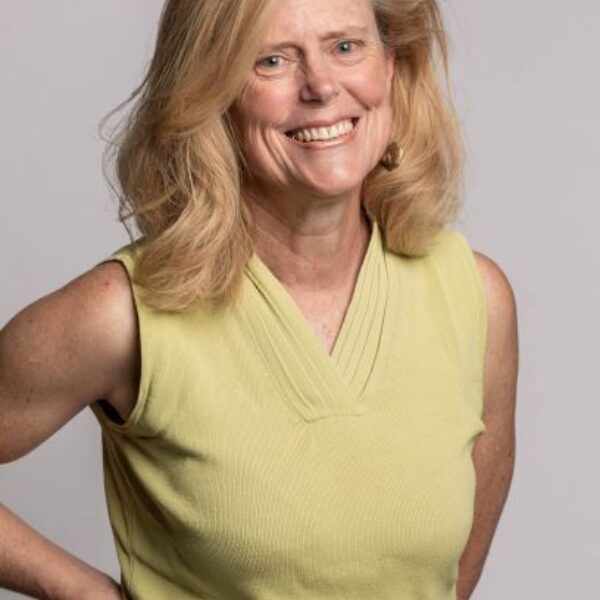 Professor Melissa Little
ADS Symposium Speaker
Professor Melissa Little, BSc PhD GAICD, FAAHMS, FAAS is the Theme Director of Cell Biology at the Murdoch Children's Research Institute in Melbourne, Australia. She is internationally recognised for her work on the systems biology of kidney development. For more than two decades, her work has investigated the molecular and cellular basis of kidney development and disease. This fundamental research has underpinned her pioneering studies into potential regenerative therapies for kidney disease.
As a result, her team have developed approaches for directing the differentiation of human pluripotent stem cells to human kidney organoids. Her group are applying this knowledge to disease modelling, drug screening, cell therapy and tissue engineering. Professor Little is an NHMRC Senior Principal Research Fellow at MCRI, Program Leader of Stem Cells Australia and Professor, Faculty of Medicine, Dentistry and Health Sciences, University of Melbourne. Melissa is also President Elect of the International Society for Stem Cell Research, and immediate past President of Australasian Society for Stem Cell Research. A Fellow of the Australian Academy of Science and the Australian Academy of Health and Medical Sciences, Professor Little's work has been recognised by many awards, including the GlaxoSmithKline Award for Research Excellence (2005), AAS Gottschalk Medal in Medical Sciences (2004), Eisenhower Fellowship (2006), ANZSCDB Presidents Medal (2015), Boerhaave Professorship, Leiden University (2015), UNSW Eureka Prize (2016) and the NHMRC Elizabeth Blackburn Fellowship Biomedical (2018), Honorary Doctorate, Leiden University (2019), the prestigious Alfred Newton Richards Award (2019), and the Julian Wells Medal (2020).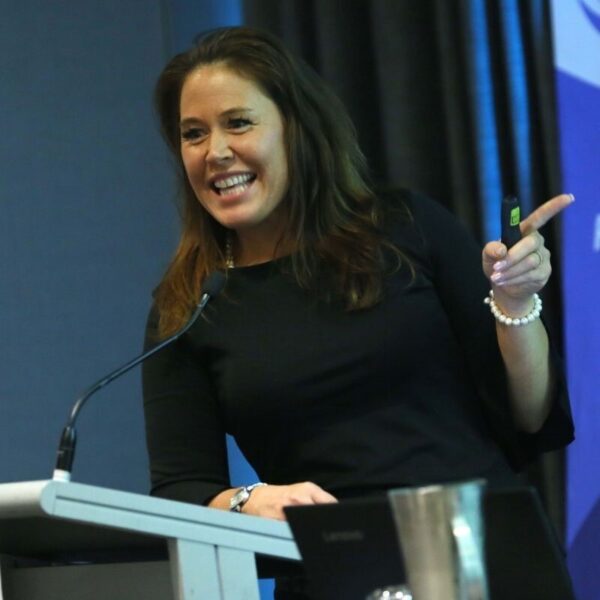 Natalie Wischer
ADS Symposium Speaker
Natalie Wischer is the Chief Executive Officer for the National Association of Diabetes Centres (NADC). Natalie has extensive management experience in clinical and executive health roles across acute, aged care and primary health care settings and has more than 20 years' experience in organisational development, quality and risk management and governance and held leadership roles in the public, private and not-for-profit sectors.
Through looking at system and service gaps, making strategic decisions and trialling innovative methods to create change, Natalie helps to translate health priorities and strategy in the pursuit of improved diabetes service delivery and the support of people living with diabetes. She shares her knowledge of these areas through regular journal articles, publications and presentations nationally and internationally.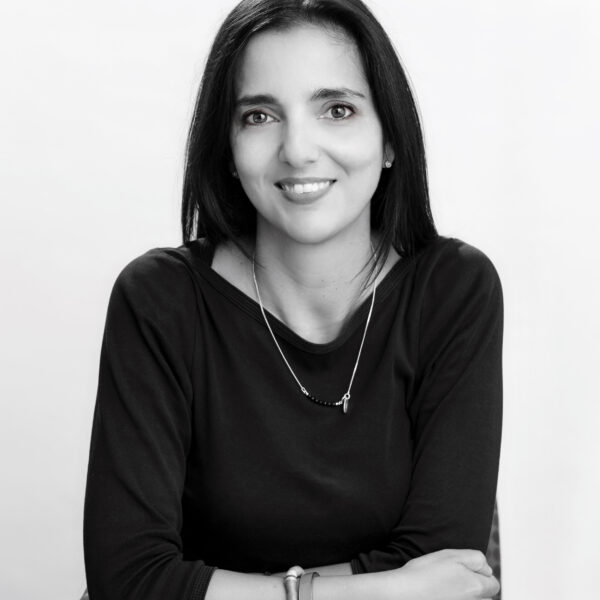 Renza Scibilia
ADEA/ADS Symposium Speaker
Renza Scibilia has lived with type 1 diabetes since 1998. She is a diabetes advocate and activist, promoting a person-centred approach to healthcare, and in the development of diabetes information and technologies. Renza is the Program Manager for Type 1 Diabetes and Communities at Diabetes Australia. She was the Chair of the Living with Diabetes Stream at the 2019 IDF World Diabetes Congress and is a member of the IDF Blue Circle Voices and Beyond Type 1 Leadership Council.
She is on the Patient Advisory Council for HypoRESOLVE, a member of the OPEN Diabetes Project, and is an AI for the NHMRC CRE in Digital Health. Renza has extensive experience as a facilitator, presenter and media spokesperson and is frequently invited to speak at conferences locally and around the world. She speaks about topics including peer support in diabetes management, diabetes technology, and why language matters in diabetes and healthcare. Renza is well-known in the diabetes online community, and is well-versed in social media, its use and impact on people with chronic health conditions and application in peer support. She is the author of Diabetogenic, (www.diabetogenic.wordpress.com) and a regular contributor to many online and print publications. Since August 2017, Renza has been wearing a DIYAPS and is active in the #WeAreNotWaiting movement.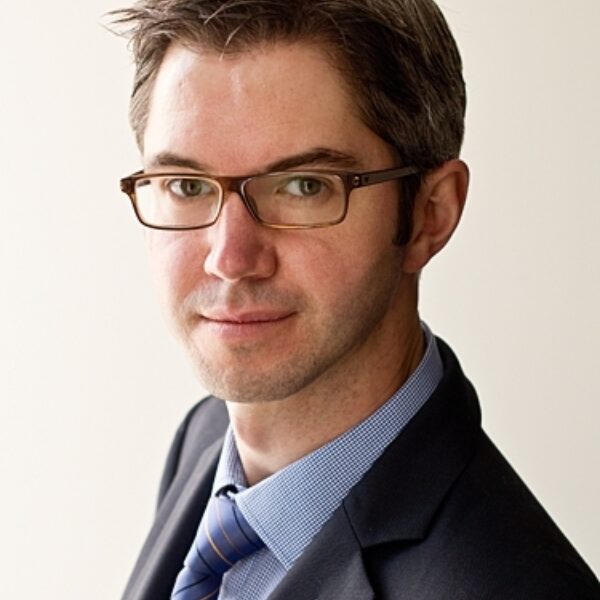 Professor Tony Stanton
ADS Symposium Speaker
Professor Tony Stanton is a Senior Staff Specialist in Cardiology on the Sunshine Coast in Queensland. He has a particular interest in non-invasive cardiovascular imaging. He became Head of the Cardiovascular Imaging Research Group at the University of Queensland in 2011. His research interests include the interaction between multisystem disease and cardiovascular disease, the use of imaging to detect subclinical LV function and the assessment of cardiovascular risk.
Professor Stanton holds current NHMRC and Heart Foundation research grants and regularly reviews grants for both funding bodies. He is one of the current Cardiac Imaging Section Editors of the Heart, Lung and Circulation journal.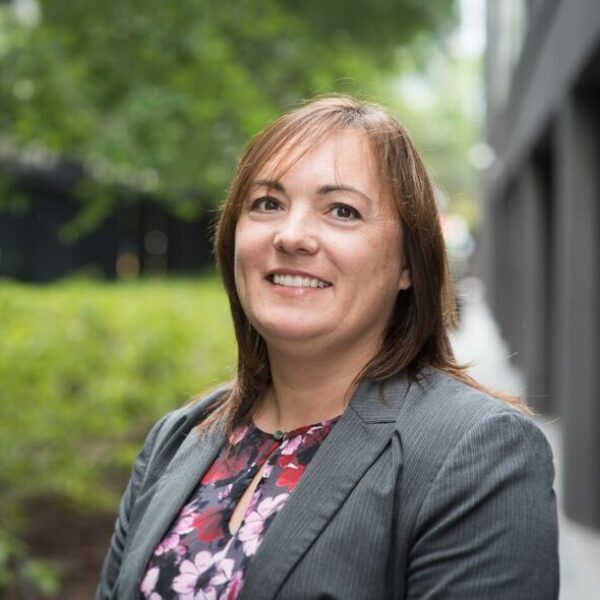 Professor Sophia Zoungas
ADS Symposium Speaker
Professor Sophia Zoungas is the Head of Monash University's School of Public Health and Preventive Medicine. She is an Endocrinologist with clinical appointments at both Alfred Health and Monash Health, VIC, Australia. She leads clinical and health services research groups and collaborates extensively both locally and internationally in the specialty areas of diabetes, cardiovascular disease, kidney disease and healthy ageing. She served as President of the Australian Diabetes Society from 2016-1018, clinical director of the National Association of Diabetes Centres from 2009-2019 and Board Director for Diabetes Australia from 2014-2018.
Sophia has over 220 publications in peer-reviewed journals including New England Journal of Medicine, Lancet, Annals of Internal Medicine, British Medical Journal, and Nature Reviews, and contributed to clinical care guidelines for the American Diabetes Association, Kidney Disease Improving Global Outcomes Organisation and Australian Living Evidence for Diabetes Consortium.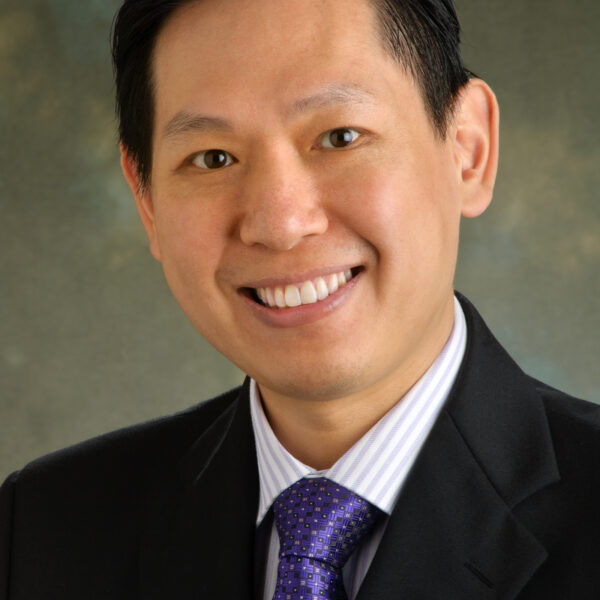 Dr. Ted Wu
ADS Symposium Speaker
Dr Ted Wu is a senior staff specialist endocrinologist and the Director of the Diabetes Centre at The Royal Prince Alfred Hospital in Sydney, Australia, a visiting endocrinologist at Dubbo Base Hospital and an Honorary Professor at the Shijiazhuang Diabetes Hospital in Hebei, China. As well as clinical diabetes, he has had a long-term interest in both teaching and research, focused on novel diabetes therapies, type 2 diabetes in young adults and diabetes complications. He has published numerous articles, abstracts and book chapters and is a frequent invited speaker to international symposia.
He has been instrumental in establishing the Royal Prince Alfred Diabetes Centre as an International Diabetes Federation "Centre of Education" and National Association of Diabetes Centres "Centre of Excellence".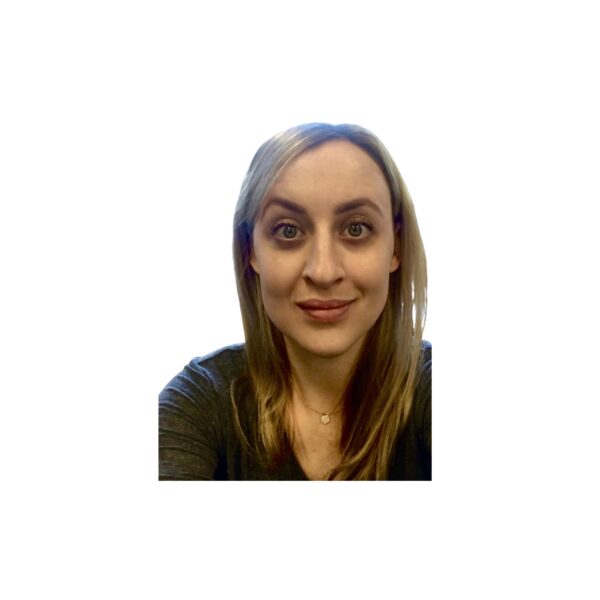 Tenele Smith
ADEA Symposium Speaker
Tenele Smith, BMed Sci (Hon I) is a clinical researcher and PhD candidate working across the John Hunter Children's Hospital and Hunter Medical Research Institute, Newcastle for the previous 6 years. Under the supervision of Prof Bruce King and Dr Carmel Smart, and in collaboration with the Queensland Children's Hospital, Brisbane and St Vincent's Hospital Melbourne Tenele leads a program of research investigating insulin dosing strategies for dietary fat and protein in people with Type 1 Diabetes using insulin pump and multiple daily injection therapies. Her current research is focused on the development of a consumer- driven, smartphone insulin dosing application for fat and protein.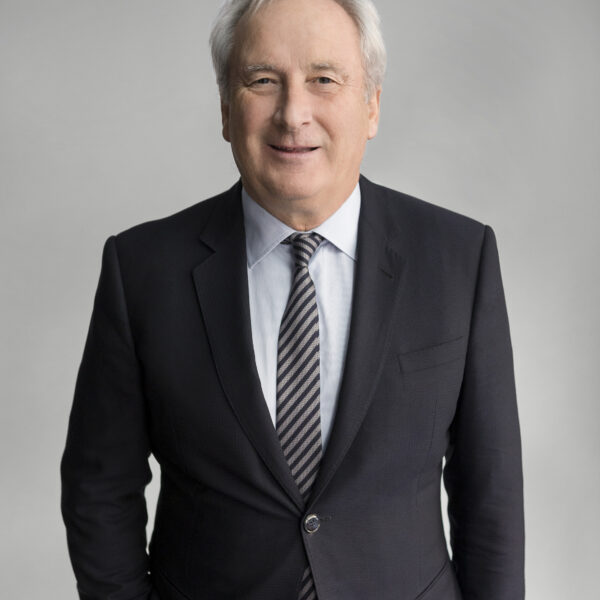 Professor Thomas Kay
ADS Kellion Award Lecture
Tom Kay is Director of St. Vincent's Institute of Medical Research in Fitzroy and an Honorary Professorial Fellow at The University of Melbourne. He trained in endocrinology and clinical immunology at the Royal Melbourne Hospital and the Walter and Eliza Hall Institute. After a post-doctoral fellowship in the Thyroid Unit at the Massachusetts General Hospital he returned to the Walter and Eliza Hall Institute until 2002. His research is focused on the pathogenesis and immunotherapy of type 1 diabetes including clinical islet transplantation, and mechanism-based treatments early in the course of diabetes.
Professor Kay is a fellow of the Australian Academy of Health and Medical Sciences, a Director of the Association of Australian Medical Research Institutes, Secretary of the International Pancreas and Islet Transplant Association and the immediate Past President of The Immunology of Diabetes Society.
He is married to gastroenterologist Dr Barbara Demediuk, and they have four children.