Social Program
ADC 2021 social program offers delegates the perfect opportunity to enjoy colleagues' company and make new acquaintances in less formal environments.
Attendance at social events will be subject to covid-safe guidelines. Information will be provided to delegates attending these events closer to the dates.

Welcome Reception
A welcome reception for all delegates will be held in the trade exhibition area at the conclusion of the first day. This will be a fabulous opportunity for all delegates to meet colleagues, preview posters and meet the exhibitors.
Date: Wednesday, 11 August 2021
Time: 5:30pm to 7:00pm
Venue: BCEC, Brisbane
Cost: Included with Full Registration or AU$85 for Day Registrants and/or Guests
Sponsored by iNova Pharmaceuticals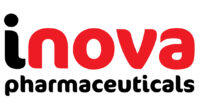 Congress Dinner
Your Congress Dinner ticket will include entertainment, drinks and dinner. Official presentations will be kept to a minimum, with the focus being to provide an entertaining evening, and an opportunity for socialising and networking. Please note you must purchase a discounted ticket to confirm your attendance.
Date: Thursday, 12 August 2021
Time: 7.00pm to 12.00am
Theme: Revealed soon!
Venue: Plaza Ballroom, BCEC, Brisbane
Cost: AU$25 with Full Registration or AU$155 for Day Registrants and/or Guests